Content automation use cases for local media
Local newsrooms create value from robot written articles in many different ways. If you're interested in exploring automated content, start looking at the different values it drives and ask yourself:
How can you leverage the volume of texts to fill gaps in your reporting map?
How can you leverage the speed to set up new services?
Can the consistency and predictability of this content support new revenue streams?
How can you use the robots' data analysis to discover and generate new stories?
Further reading: US local media group McClatchy got started with content automation by brainstorming around what gaps in their reporting. Managing Editor Cynthia DuBose discussed their launch learnings and key success factors at an INMA workshop.
All the use cases below are based on one or more of the values that you can derive from automating content production:
Volume. Robots can write any number of texts in the same amount of time. The volume they produce gives you a wider, more granular and potentially hyperlocal coverage. "Volume" is really the core value of content automation.
Speed. Robots can write stories in seconds as soon as something happens. And it takes as long to write one story as one hundred.
Consistency. Regular and reliable data means you can always provide updated and current information.
Accuracy. Robots don't make mistakes. If it's in the data it's in the story. If it isn't, it's not.
Story discovery. The robot analyses the data – this is how it identifies the story. It picks up on unusual events or patterns. The insights can be used as alerts for the newsroom to follow up to build extended or completely new stories.
Drive reader revenues
Concept: Reporting on every house sale in every neighbourhood can drive subscription sales – with the logic being that the news closest to home is the most relevant. In other words, people will pay to read about the house that was sold down the street.
Automation value: Robot written content drives conversions for many publishers. Automated real estate content is particularly good at this. The value in this use case is primarily volume.
Case: Norwegian regional publisher Bergens Tidende, part of the Schibsted group, have been particularly successful at driving reader revenues through real estate content. A year and a half ago, they set up a Home sales vertical on their site. It's entirely populated with robot generated content. This content drives about a thousand subscription sales a year. And that is equivalent to 5% of all article conversions on the entire BT site.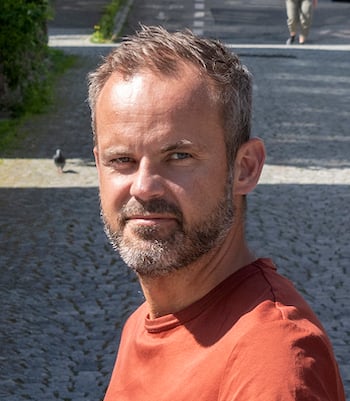 "We achieve about 1,000 new subscriptions per year making the automated real estate content our most popular reader service. This is a brand new revenue stream that doesn't impact the capacity of the newsroom."
Jan Stian Vold, Project Lead, Bergens Tidende
Expand local coverage
Concept: To achieve this, most publishers use a combination of different types of automated content, like sports, company registrations, house sales and traffic updates. Robots write about every house sale, every new business, every match played, which means all local communities are covered regularly.
Automation value: Expanding local coverage is about filling in any gaps in the local reporting map, and thereby adding relevance for readers. That in turn, adds value to the subscription offer. The automation value here is a combination of volume and consistency.
Case: Local media group Gota Media in Sweden does exactly this. They have worked extensively to get their metadata to a point where it supports distribution of the automated stories to the right readers across their 15 news sites. This is a publisher we often mention when the old question of whether robots are replacing journalists come up. One year after they started publishing automated content, Gota Media actually filled 25 new journalist positions in their newsrooms.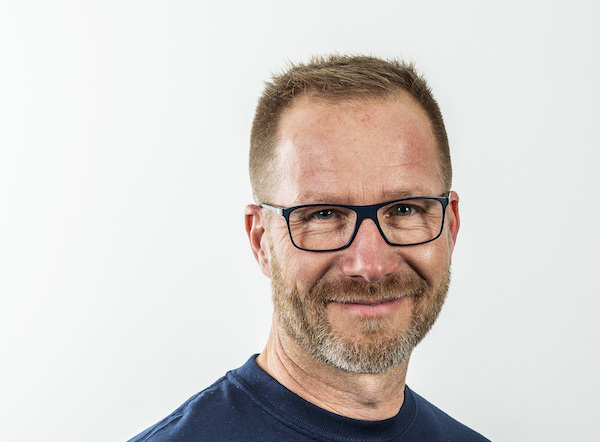 "We're elevating our news sites with automated real estate texts as a foundation. We still have news deserts on the reporting map. With automated texts we ensure readers in these areas receive regular updates about local events."
Peter Sigfridsson, (ex) Head of Production Dev., Gota Media
Free up journalists' time
Concept: With robots taking care of a lot of routine reporting, reporters have time to do the qualified journalism that supports the journalistic mission. The two combine to add value to the subscription offer and the news brand.
Automation value: You want to make sure journalists spend their time producing high impact journalism, not routine reporting. The automation value at play here is volume.
Case: Bonnier News Local publishes the local paper Bärgslagsbladet in Sweden. This is a newsroom of 5 reporters and one editor-in-chief. The newsroom uses robots to cover most of the local sports games as well as real estate sales, company registrations and traffic. According to editor-in-chief Helena Tell, being able to free up journalists from covering matches has been particularly impactful. These reporters now focus on stories that affect the wider community.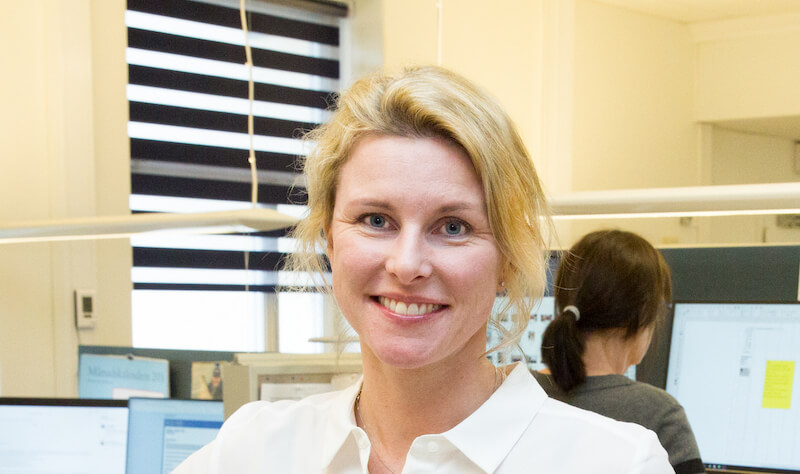 "For a small newsroom, automation is necessary. We're forever prioritising and sometimes I feel all we ever do is choose not to cover things. If we can use technology and automation to perform tasks as well as we reporters would, there's no doubt that's what we should do."
Helena Tell, Editor-in-Chief, Bärgslagsbladet
Comprehensive coverage
Concept: In a local publishing context, offering blanket coverage of local sports can make you unique. With robots doing the basic game reporting, it is possible to cover all sports, always, and drive engagement in local sports communities.
Automation value: Sports is not something that all readers care about – but those who do, care a lot. The automation value here is primarily volume, but also speed – match reports can be published more or less at the final whistle.
Case: This is what regional publisher NDC in the Netherlands have done. In the first post-Covid season, they decided to start automating coverage of local soccer games – all 60,000 of them. This is content completely unique to them, and their goal is to drive engagement in local communities.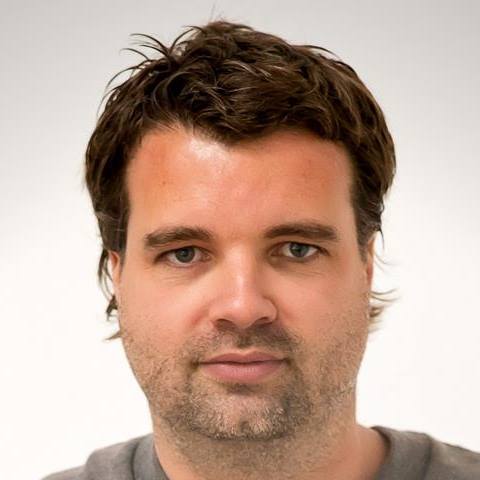 "The complete coverage of local football is unique to us. That, combined with the crowdsourcing element, will drive inclusivity and engagement in the local sports communities, and by extension create value in our news brand."
Ard Boer, Sport Product Manager, NDC Media Groep
Launch a vertical
Concept: With robots doing the bulk report work, it's possible to relatively easily create a vertical. Or boost the reporting of an existing one.
Automation value: This case is about creating a standalone new business. The value is in the volume and the speed of reporting that automation brings.
Case – new site: Local Swedish media group NTM set up a sports site (pre-Covid) with the reader promise of covering all soccer in their region. Every game down through division 6. They did it by combining reporters and robots in the newsroom. The site took three weeks from idea to launch, and for the 2019 season 850 texts were published. 70% were game reports written by robots, and 30 % were interviews, analysis and other in-depth stories written by journalists.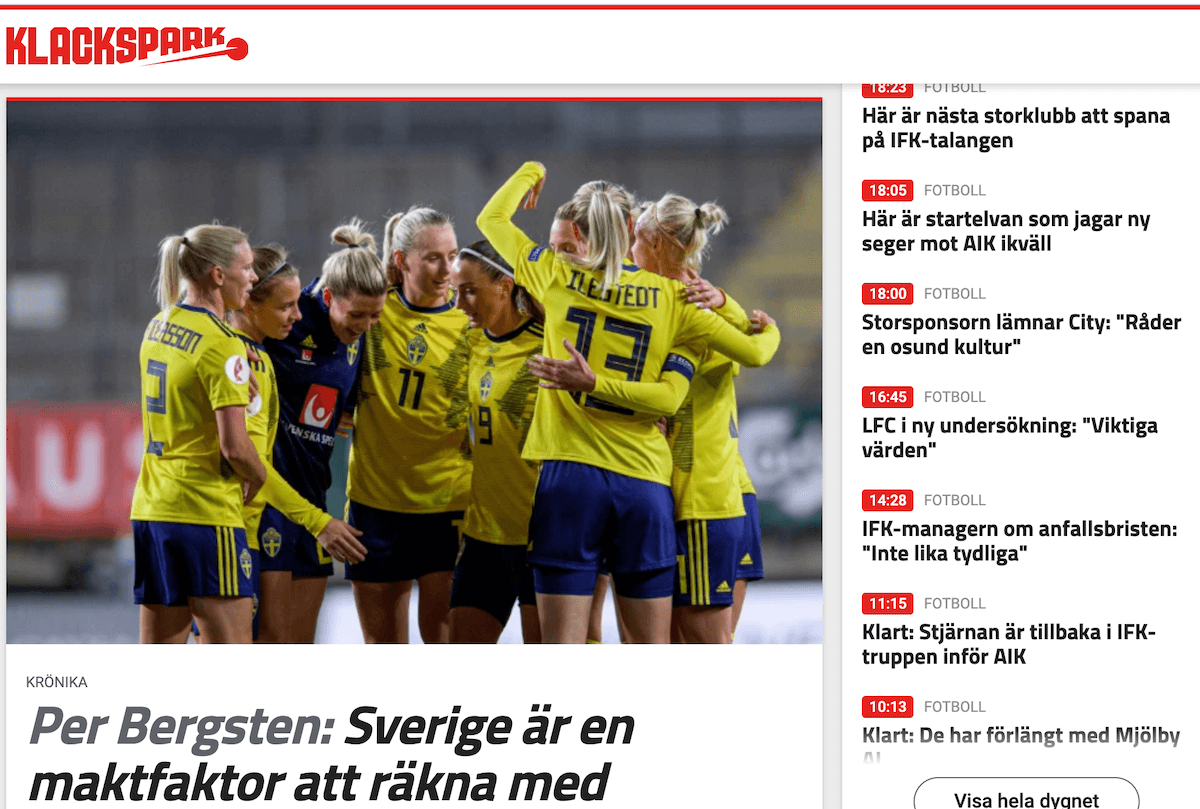 Address
United Robots AB, Djäknegatan 9
211 35 Malmö
Social