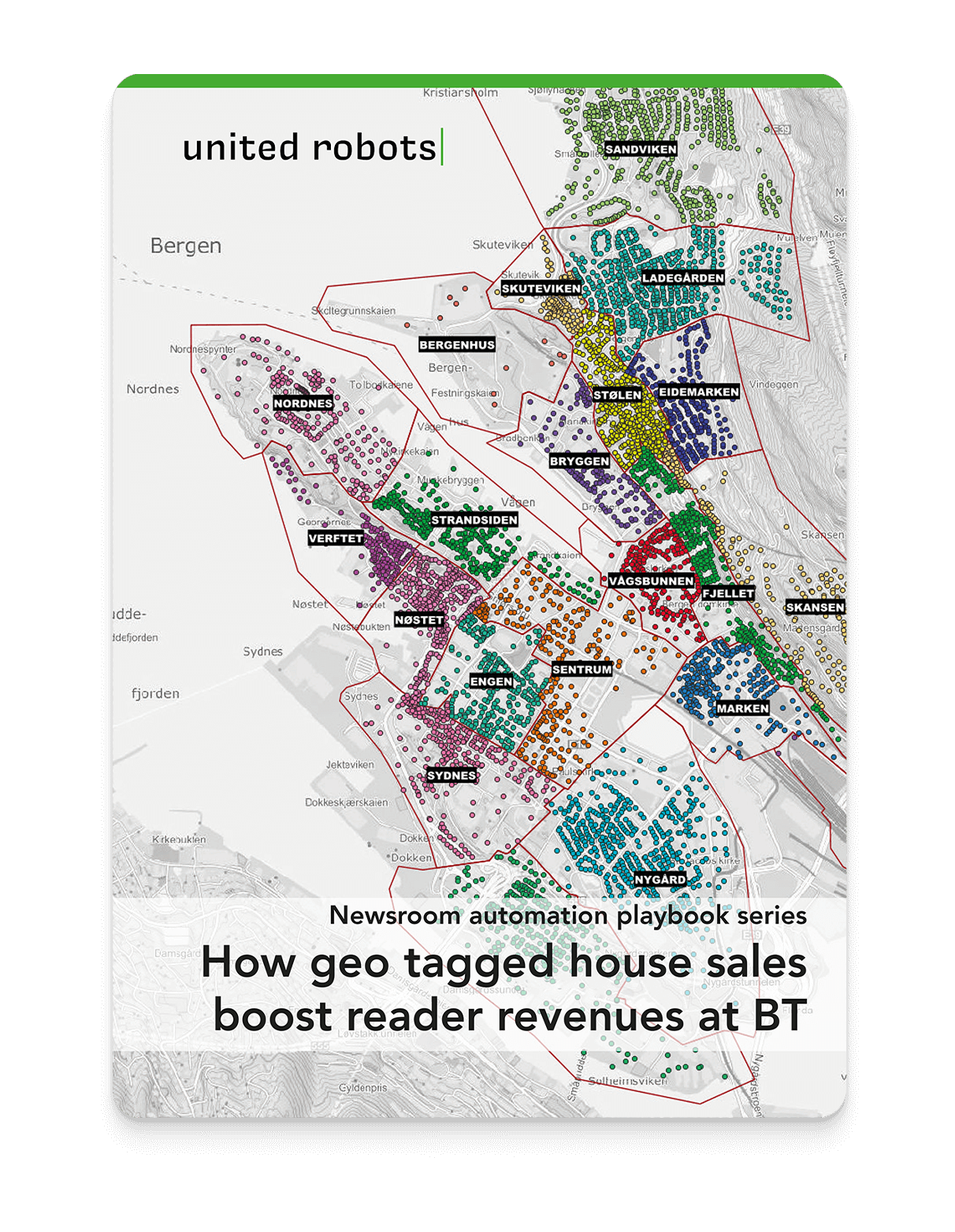 Playbook Series
How geo tagged house sales boost reader revenues at BT
Are you looking for new ways to drive reader revenues?
Read the story of how Bergens Tidende in Norway set up a Home Sales vertical, populated it solely with automatically generated content (articles, maps, images, graphs) and within a couple of months had created a steady new revenue stream of new subscribers.

Through this Playbook, you will learn how newsroom automation can:
Create high value content for which readers are prepared to pay
Be combined with granular geo targeting to drive value for readers
Generate gamification within articles, including top ten lists and trend visualisations.