We start our journey with the Media Motor Europe startup network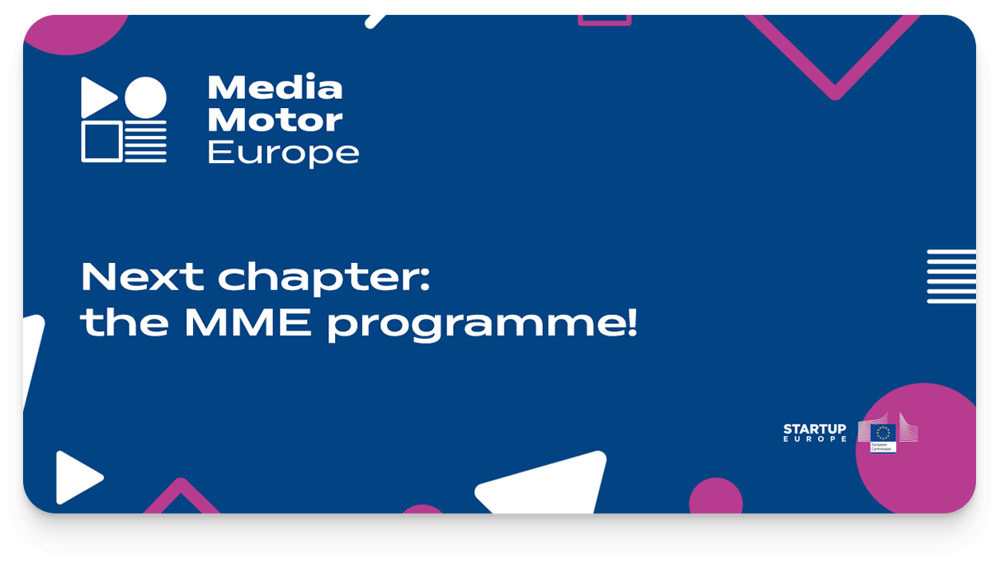 We're excited to start our journey as one of the media tech companies making the second cycle of the EU funded Media Motor Europe programme, fostering media industry startups and scaleups. Our CEO Sören Karlsson comments: "We're looking forward to tapping into the great resource that the participating innovation hubs, coaches and network of startups constitute. I also think it's encouraging that the EU, through its funding of the programme, clearly recognises the key role that tech in general, and AI in particular, is already playing in the future of the free press."
The MME programme runs until summer and involves company coaching as well as workshops focused on everything from Product Market Fit to Marketing & Comms. Great too, that we'll joined on the MME journey by friends like Koen Verstrepen at Froomle, a Belgian innovator in AI powered personalisation.
MME's mission is to build a strong European ecosystem fostering media and the creative industries. The purpose is to drive getting innovative technology solutions for media and creative industries to the market and potential clients, with a large focus on deeptech solutions, such as AI and machine learning.