Company registrations and bankruptcies
Do you want to serve readers with comprehensive information on newly registered or bankrupt companies locally, regionally or nationally? Then use our companies service.
Texts contain information on company name, name of owners/other functions, location, type of business/industry, the role of the owner/s, stock share/capital. More information can be added if there's more data to base them on. Texts are based on data from trusted data suppliers like Bisnode or other equivalent commercial or public sources.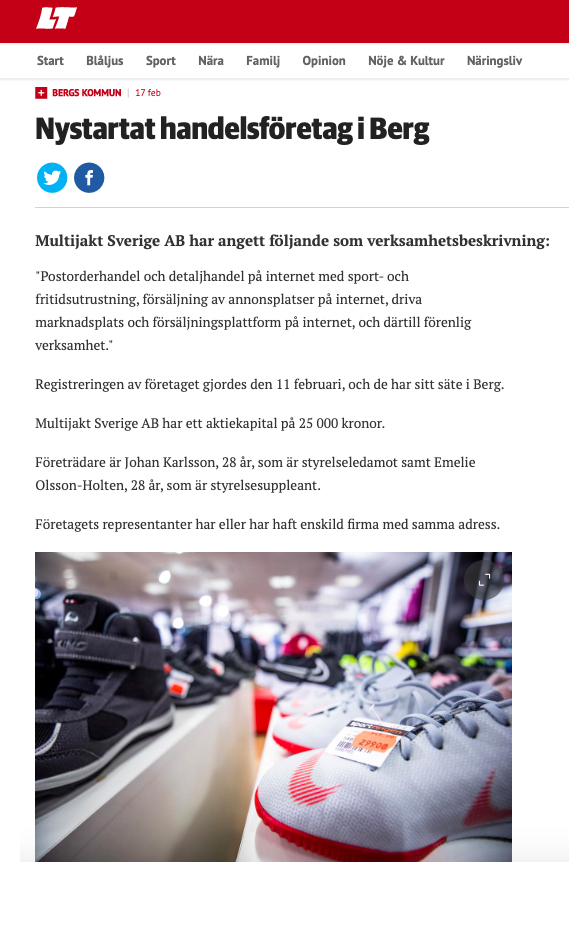 Segmentation by sector or geography
Texts can be grouped for the type of sector they operate within and since we apply any kind of metadata to texts, they can also be distributed on sites or in apps down to hyperlocal level.
People of interest
The service can also link company information with a pre-set list of people of interest. Then, each time a person on the list is involved in a registered or closed company, the newsroom gets automated alerts.
News desk alerts
The companies service includes automated alerts to newsrooms/editors when texts contain certain set criteria
Address
United Robots AB, Djäknegatan 9
211 35 Malmö
Social