All the world's player transactions
Do you want to deliver immediate news on players' transactions and rumors in ice hockey to the most demanding of sports fans? Use our player transactions service, which tells the story of every single player transaction in the world. The service is delivered in cooperation with Elite Prospects, the world's largest ice hockey database.
As soon as a rumor or a transfer is registered, a text with an accompanying headline is generated, focusing on the hottest story of the transfer. The text includes player history, most recent seasons, height, weight, age, and the club to which the player is transferring.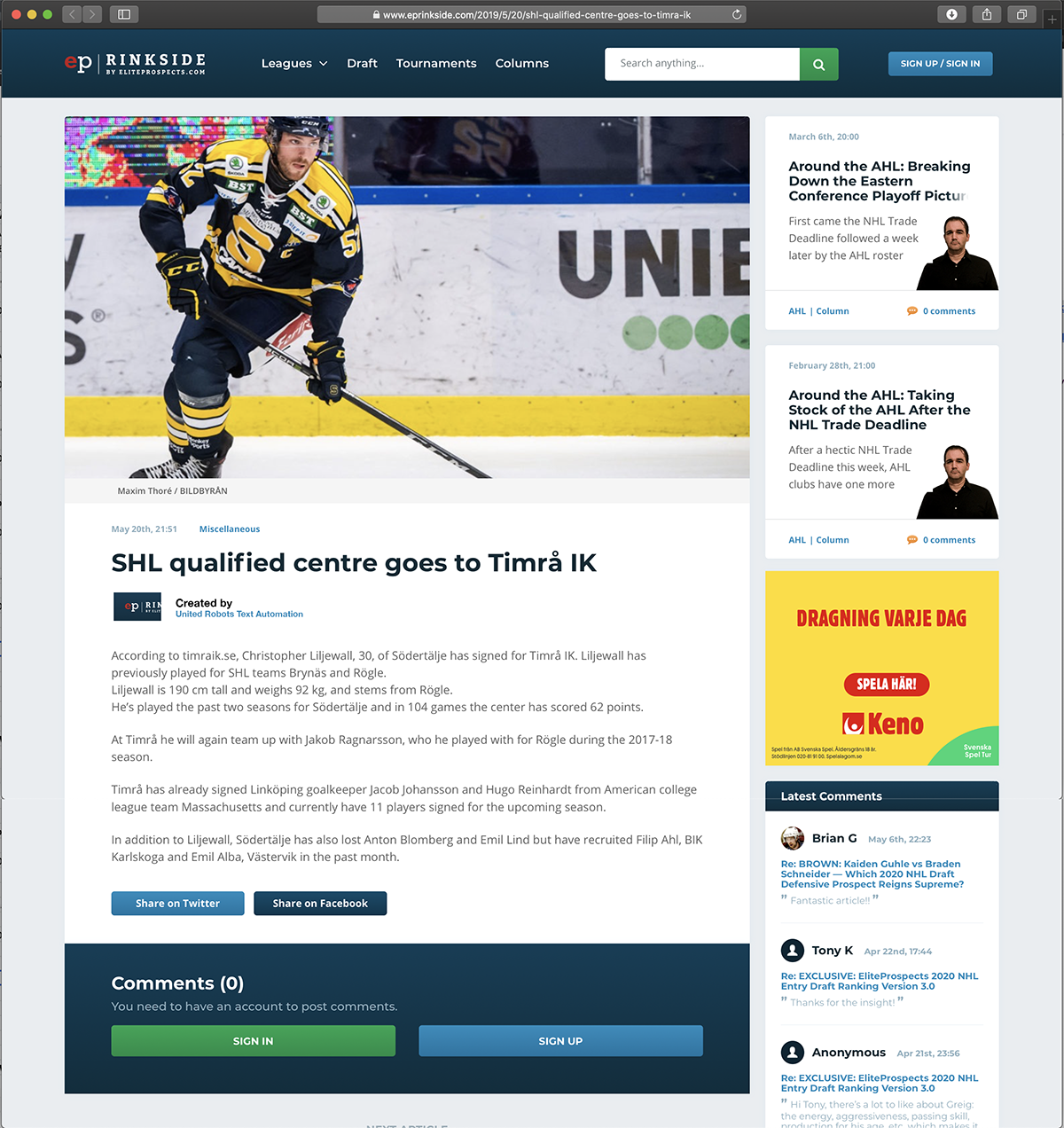 Draft information
The service includes text generation about drafts for specific series, based on the club who has picked the player as well as previous player history.
Club related transactions
The robot creates info on other players newly signed with the club, players who have left the club, and equivalent info on the club the player is leaving.
Relinking to more stats
The service includes relinking to player names, series, etc, for which the publisher can set distribution parameters.
Address
United Robots AB, Djäknegatan 9
211 35 Malmö
Social