Automated Real Estate content – the perfect funnel fit for reader revenues
Reporting on every house sale on every street in every neighbourhood can make you money today. With the added features of top lists, geographical comparisons and celebrity alerts, automated real estate content powers the entire reader revenue funnel.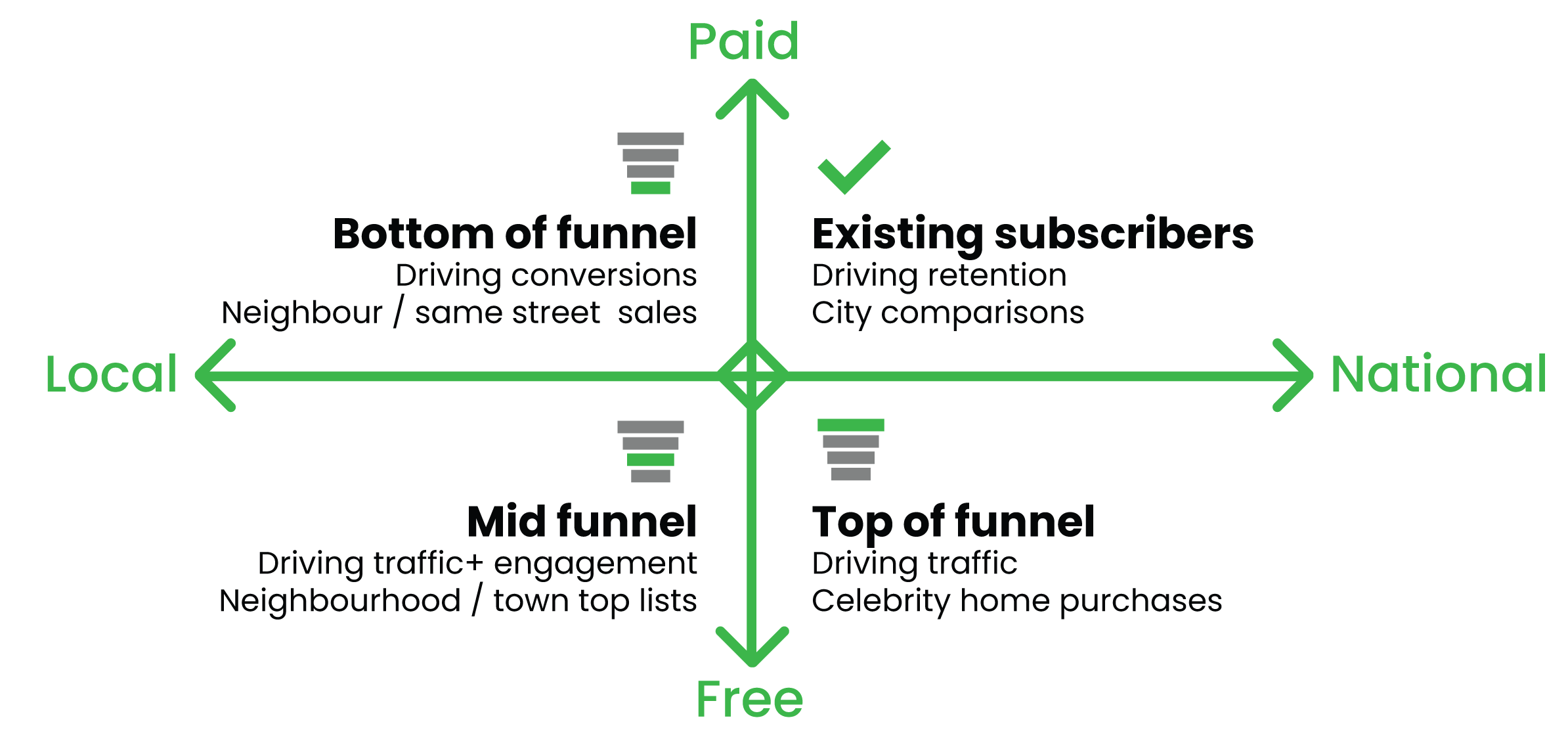 News on sold or bought real estate property is one of our most well read type of local, regional and national content. Our Real Estate robot generates texts on property sales with information such as buyer, seller, location/address and price.
And with historical data, it calculates and covers price comparisons over time and across geographies. Plus generates top ten lists for any of those segments.
The automated real estate service includes:
Single sales texts
The articles about specific homes sold include location/address, price, size and can include name of buyer and seller.
With historical data, the texts also include comparisons over time and with other properties in the area.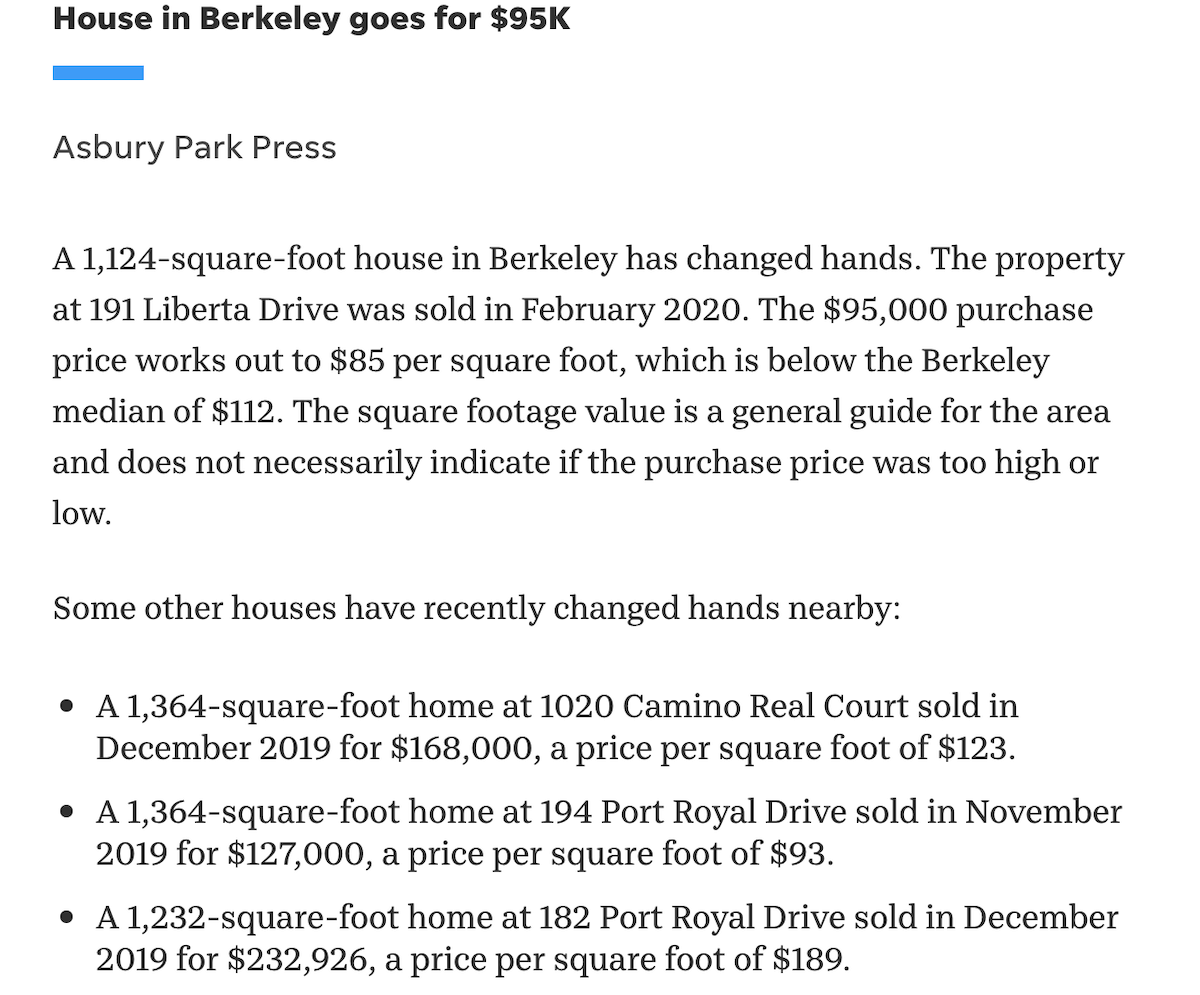 Images of the property
Real estate texts include images from Google Streetview and/or satellite and map images.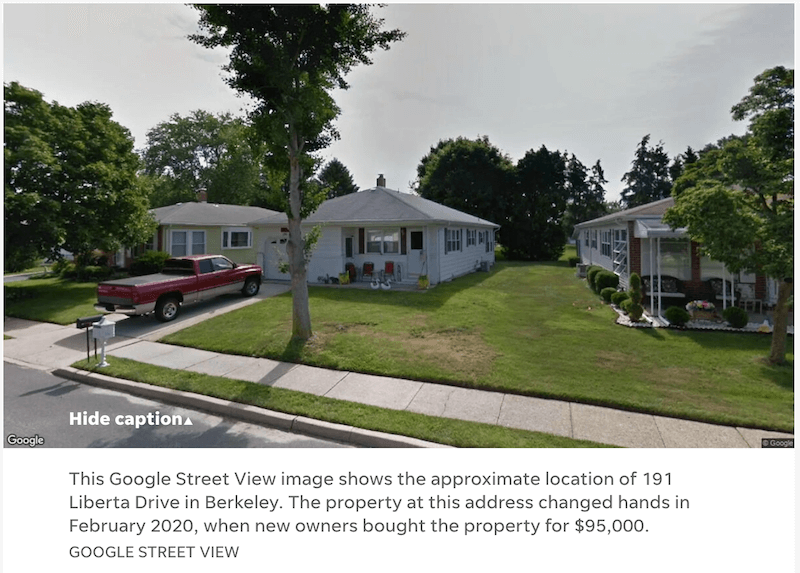 Top ten lists
Publish advanced top ten lists over sold property in any geo area and over any period of time, most expensive, largest/smallest, and more. Comes with images and linking to individual real estate articles.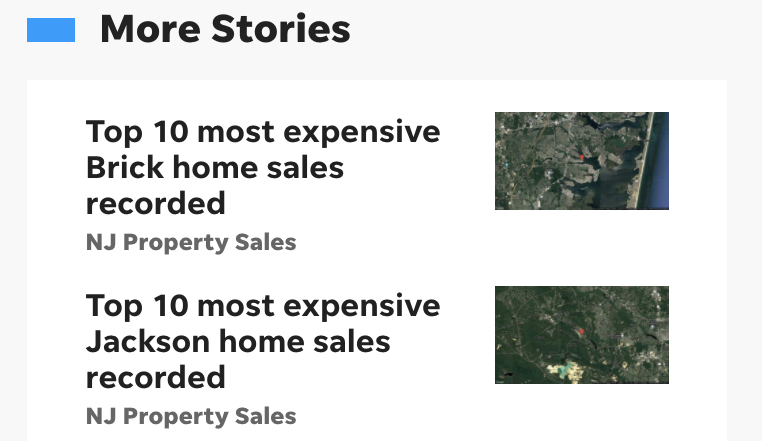 Celebrity Alerts
The robot can run the sold property data against any list of names, such as local or national celebrities. The newsroom is sent an alert when a name on the list coincides with a property buyer's name, allowing reporters to extend and promote the story.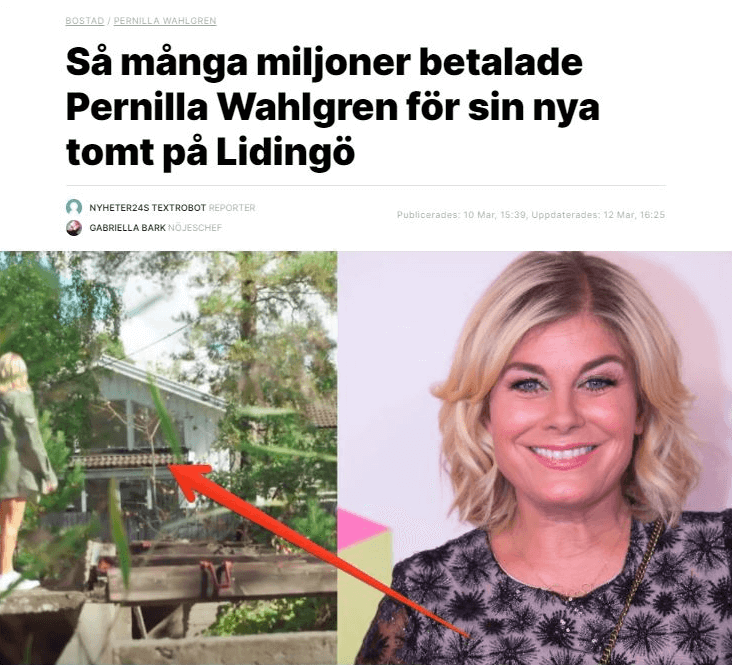 Address
United Robots AB, Djäknegatan 9
211 35 Malmö
Social