High end automated content in any team sport
Football, basketball, ice hockey, badminton… You name it, we produce it. With our automated sports service working as an extension of your sports desk, you can instantly cover all sports, always.
The automated content allows you to engage readers in different ways before, during and after match day. One timeline for every league, every match, every reader – all generated automatically. (Download timeline)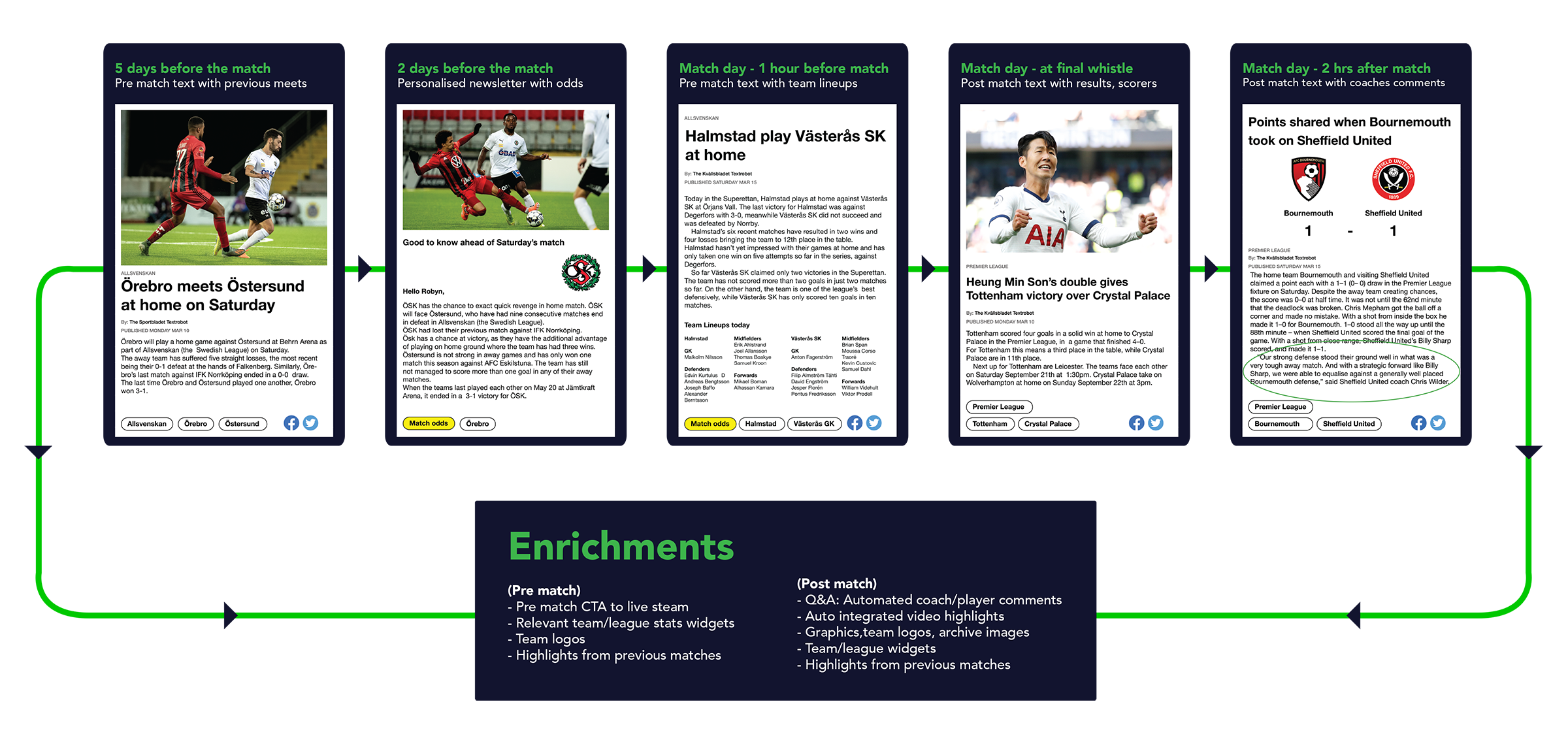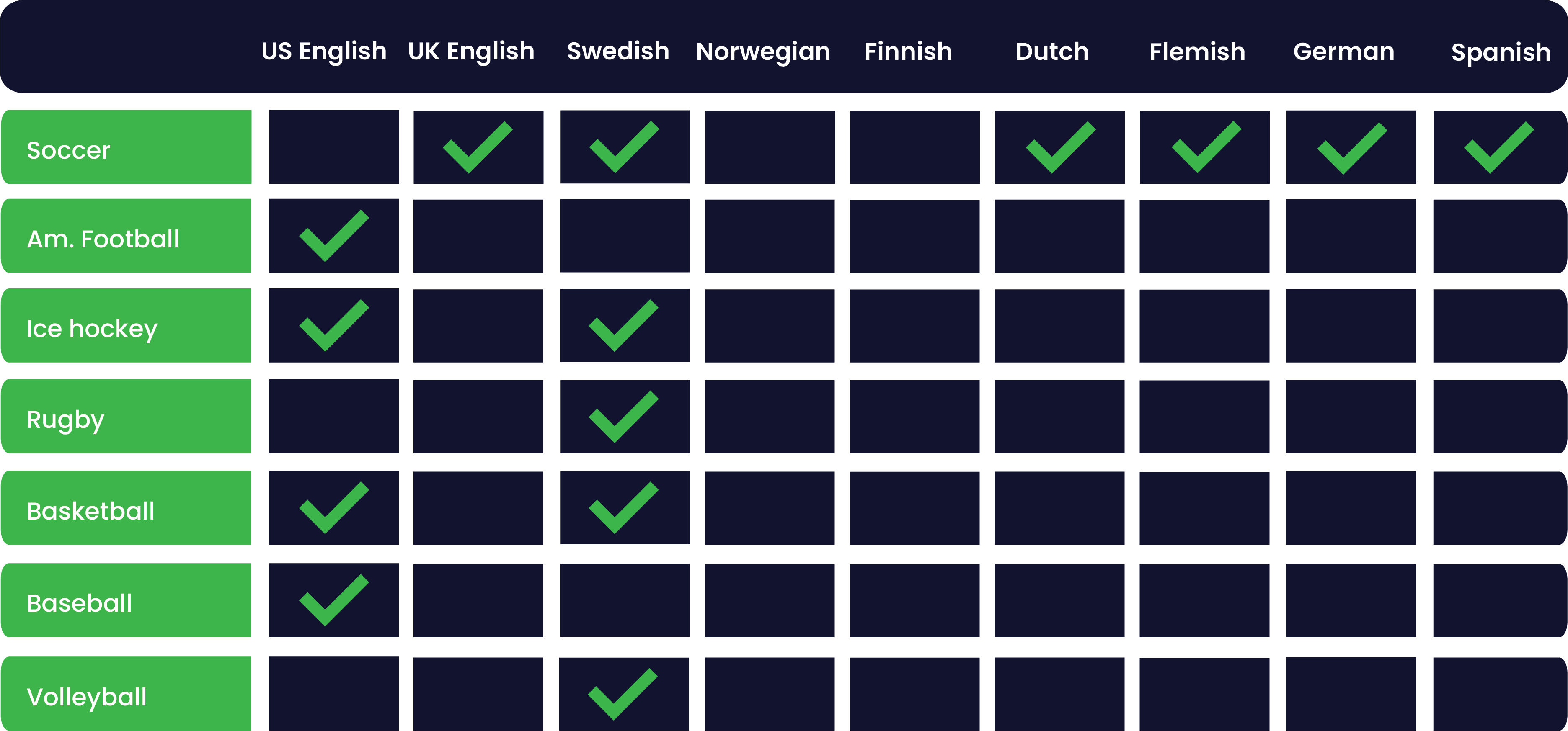 The automated sports service includes:
Articles
Pre-match texts: Form, streaks, home/away form, previous matches against top / bottom teams, goal form and previous meets.
Match reports: Lineups, half-time score, full-time score, extra time, goal scorers + minute, assists, yellow cards, red cards, substitutions, penalty score, own goals, scoring position (x/y), scoring method.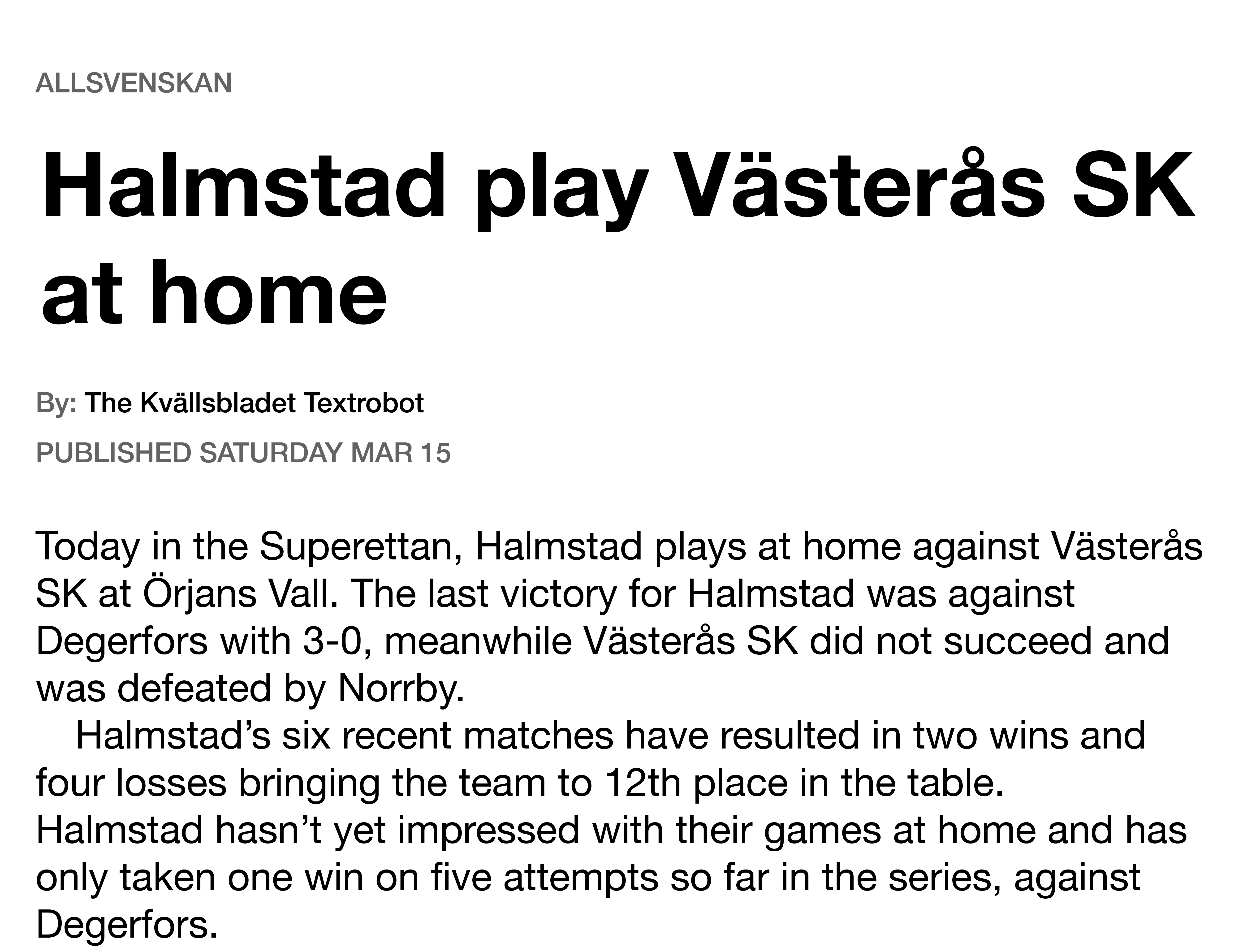 Enrichments
Texts can be enriched with any type of media – graphics, club logos, results, highlights or match videos. The texts can also include URL links with Call to Actions for partner pages or to drive on-site CTRs.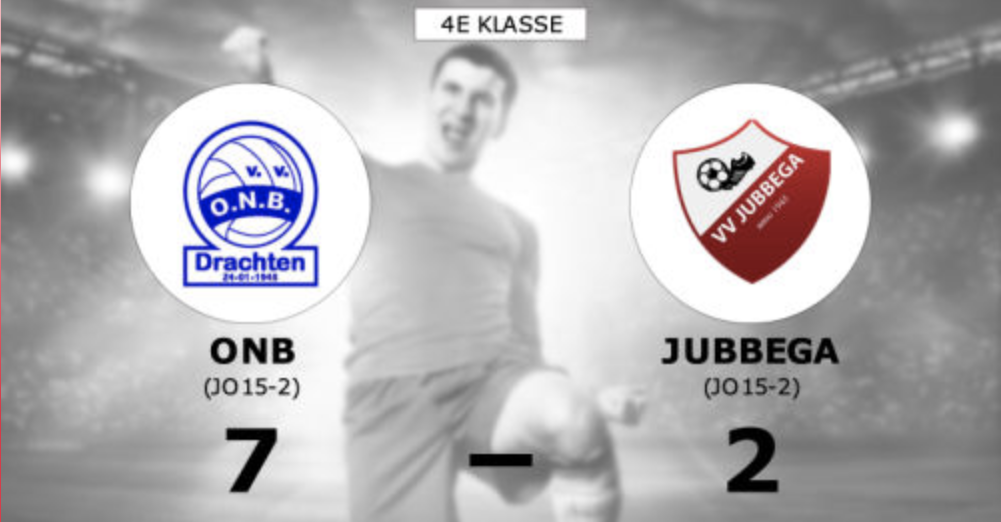 Stats on-the-fly – widgets
The sports texts can include stats based widgets:
• Scoreboard with results and goal scorers
• Table – home/away and form table
• Match schedule
• Sports calendar with all matches
• Scorers league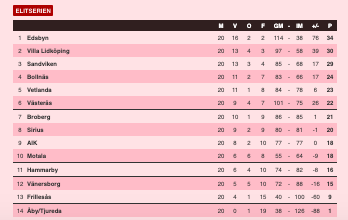 Image library
This function allows newsrooms to upload their own photos, team by team, into our system. Tagged on victory / defeat. Stored images are automatically inserted into texts.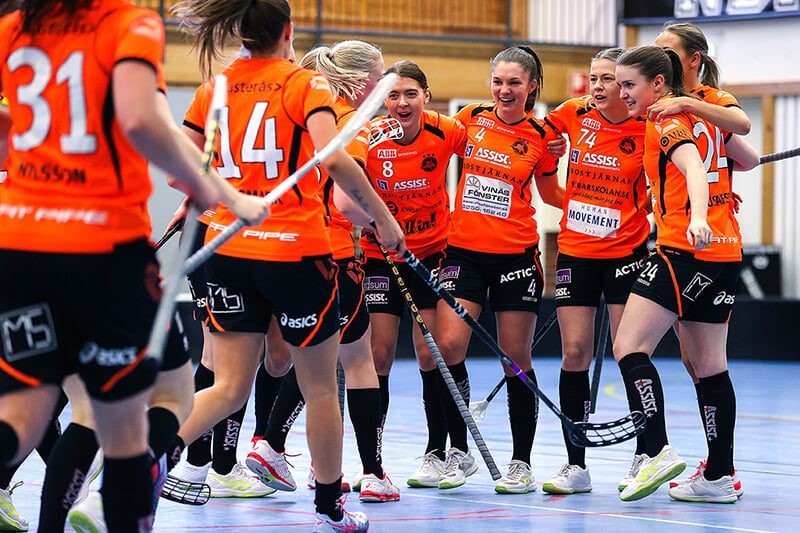 Connect your sports video to text – reach more readers
Live sports video is one of the most powerful tools when it comes to driving reader engagement as well as subscription and advertising businesses. However, managing sports video content is often very resource-intensive for newsrooms, making it hard and expensive to reach a substantial number of readers with pre and post game video content.
We solve that by collaborating with publishers' video suppliers to provide every single live stream or video clip with its own robot text before and after the match. With that, the newsroom can distribute video content to far more readers. The video/article page includes graphics, widgets, images and links.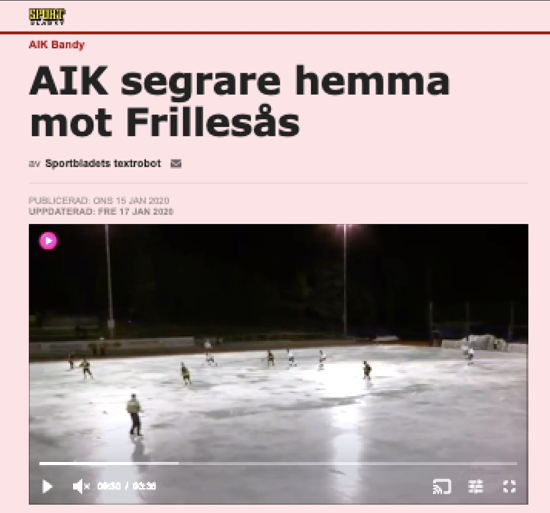 Let our robot interview team coaches
Our Q&A function adds a human element to the match reports. After writing the article, the robot sends questions, relevant to that match / result, via text message to team coaches. The coaches' quotes are automatically inserted into the articles published on the news publishers' sites. The Q&A function won third place in the Global Media Awards 2020.
Coaches are onboarded ahead of each season, and we currently have some 2,400 coaches active – across sports and divisions. In a 2020 survey among the coaches, of the 180 who responded, 90.5% said that the function enabling them to comment via text message after matches is either "good" or "very good".

The Q&A function is not primarily about technology, it's about people. To quote Nick Diakopoulos, author of Automating the News: How Algorithms Are Rewriting the Media: "Human values are at the heart of algorithms and AI and journalists need to think about how to design journalistic values into technology." With Q&A, that's exactly what we've done. The automatic interviews are a win-win for local sports teams, fans and publishers, as they help create local sports journalism which is both inclusive and engaging.
Learn more about what automating sports content can do for you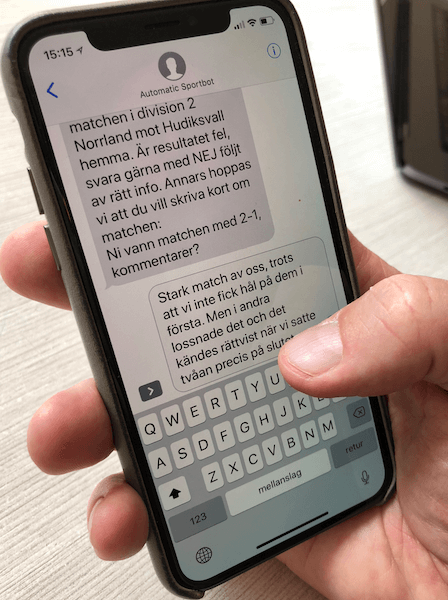 All the world's player transactions
Do you want to deliver immediate news on players' transactions and rumours in ice hockey to the most demanding of sports fans? Use our player transactions service, which tells the story of every single player transaction in the world. The service is delivered in cooperation with Elite Prospects, the world's largest ice hockey database.
As soon as a rumour or a transfer is registered, a text with an accompanying headline is generated, focusing on the hottest story of the transfer. The text includes player history, most recent seasons, height, weight, age, and the club to which the player is transferring.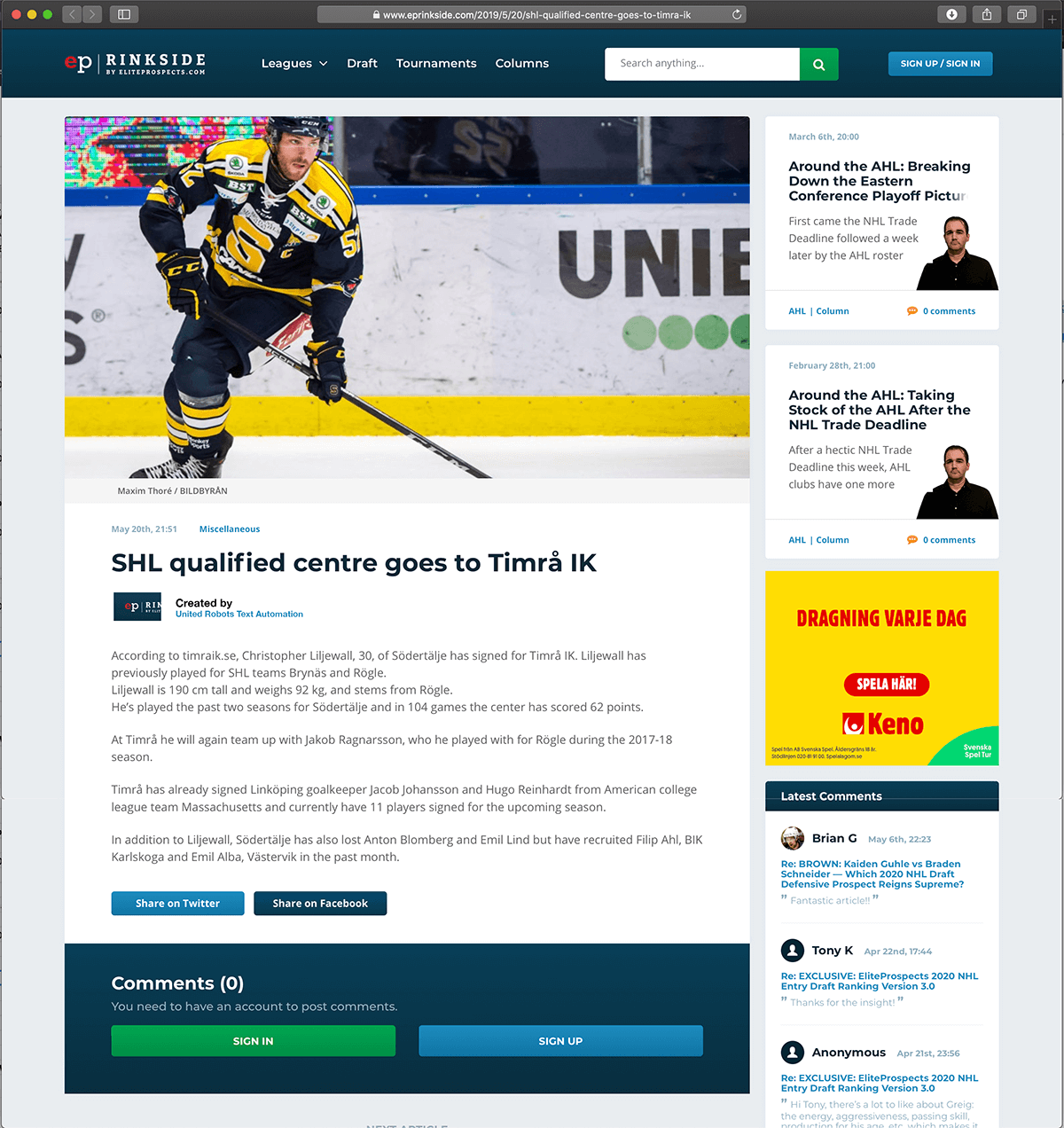 Draft information
The service includes text generation about drafts for specific series, based on the club who has picked the player as well as previous player history.
Club related transactions
The robot creates info on other players newly signed with the club, players who have left the club, and equivalent info on the club the player is leaving.
Relinking to more stats
The service includes relinking to player names, series, etc, for which the publisher can set distribution parameters.
Address
United Robots AB, Djäknegatan 9
211 35 Malmö
Social