Our lightning fast Traffic updates
With our traffic service, you can serve readers with news and updates about all types of traffic incidents: accidents, road works, queues, animals on road and more.
Publishers use the content to serve readers with hyper fast, accurate and consistent traffic news 24/7 with no manual work involved.
The information is based on high end and reliable data from global traffic data provider Here.
As soon as an incident occurs and is reported through the data, an article is created and sent. When the data is updated, so is the article.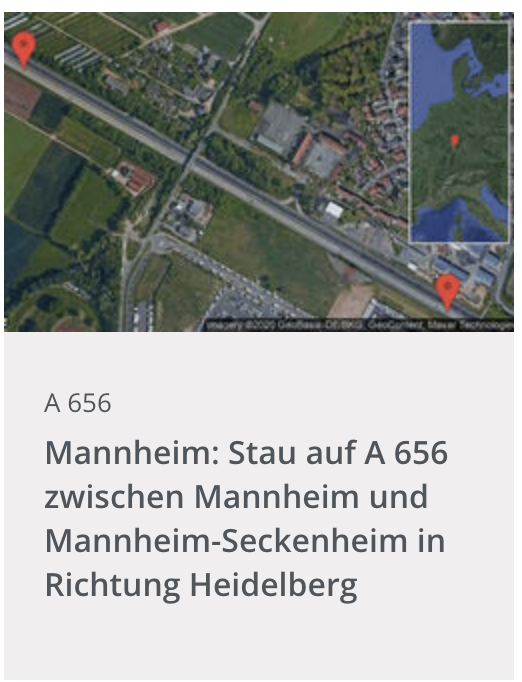 Location pinpoint
Every traffic text comes with deep linked Google Maps and satellite images.
Optimized distribution by metadata
We apply any kind of metadata to the articles for publishers to distribute content effectively and in large volumes to readers by site, mobile apps, and SEO.
News desk alerts
Our traffic robot not only serves readers with traffic alerts. It also sends notifications to the newsroom about any traffic event, for editors and reporters to act on with follow-ups or on-the-scene reporting.
Address
United Robots AB, Djäknegatan 9
211 35 Malmö
Social