Automated weather forecasts and temperature
Our weather robot creates and delivers automated texts with daily forecasts and hourly temperature facts. Texts can be created and delivered for all geographies down to municipality level.
Texts are based on country-specific or global data from data supplier Foreca. We can also integrate toward client proprietary weather data.
The automated weather service includes:
Single location/town texts
The content describes the weather for the upcoming period, including temperature, wind conditions, cloud cover and precipitation.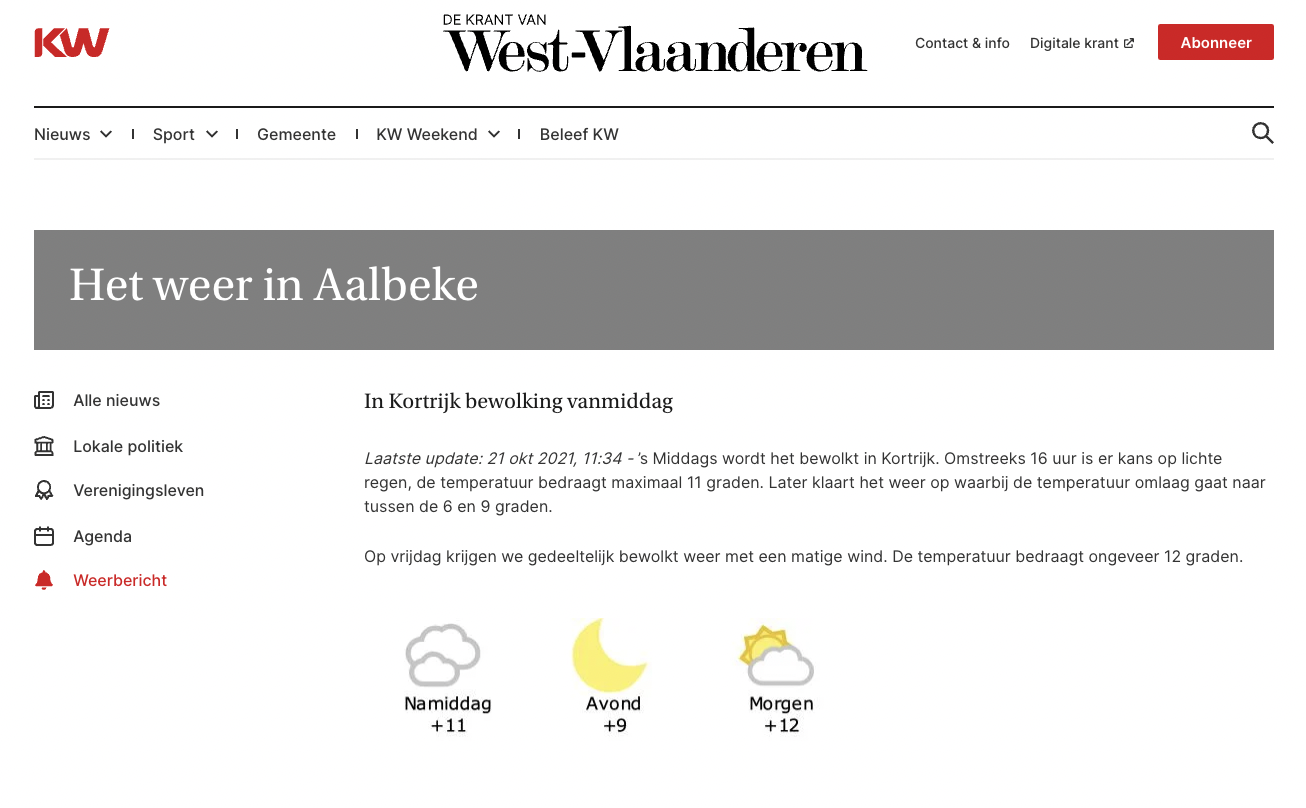 Aggregated area texts
The aggregated texts include the same data as those for single locations/towns, but also compare within the area, to find any larger deviations.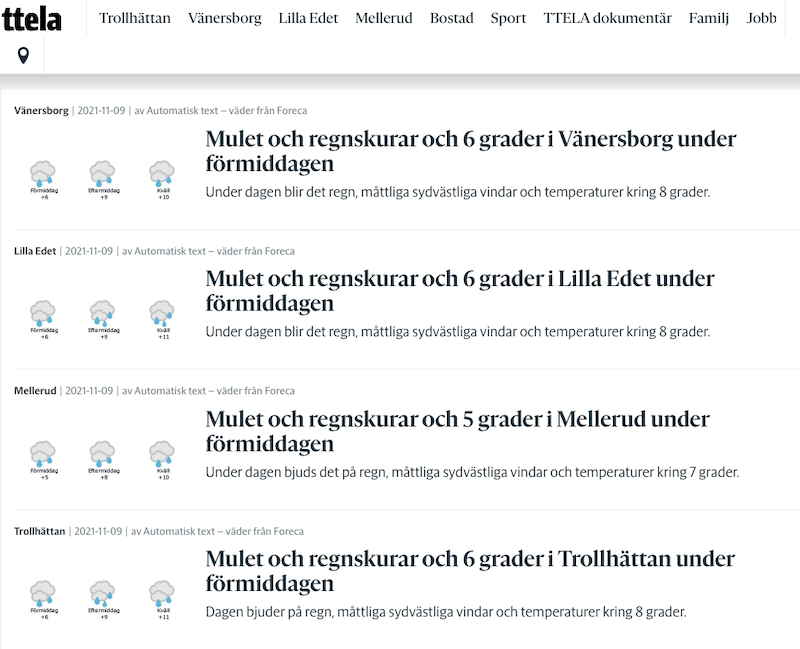 Features
Texts are enriched with relevant metadata and can be further enriched with newsroom specific metadata on delivery/publication.
Texts can also be enriched with clients' unique generic images, illustrations or linking to any URL.
More reading


Hyper local weather service for Roularta
Address
United Robots AB, Djäknegatan 9
211 35 Malmö
Social