Business products in Norway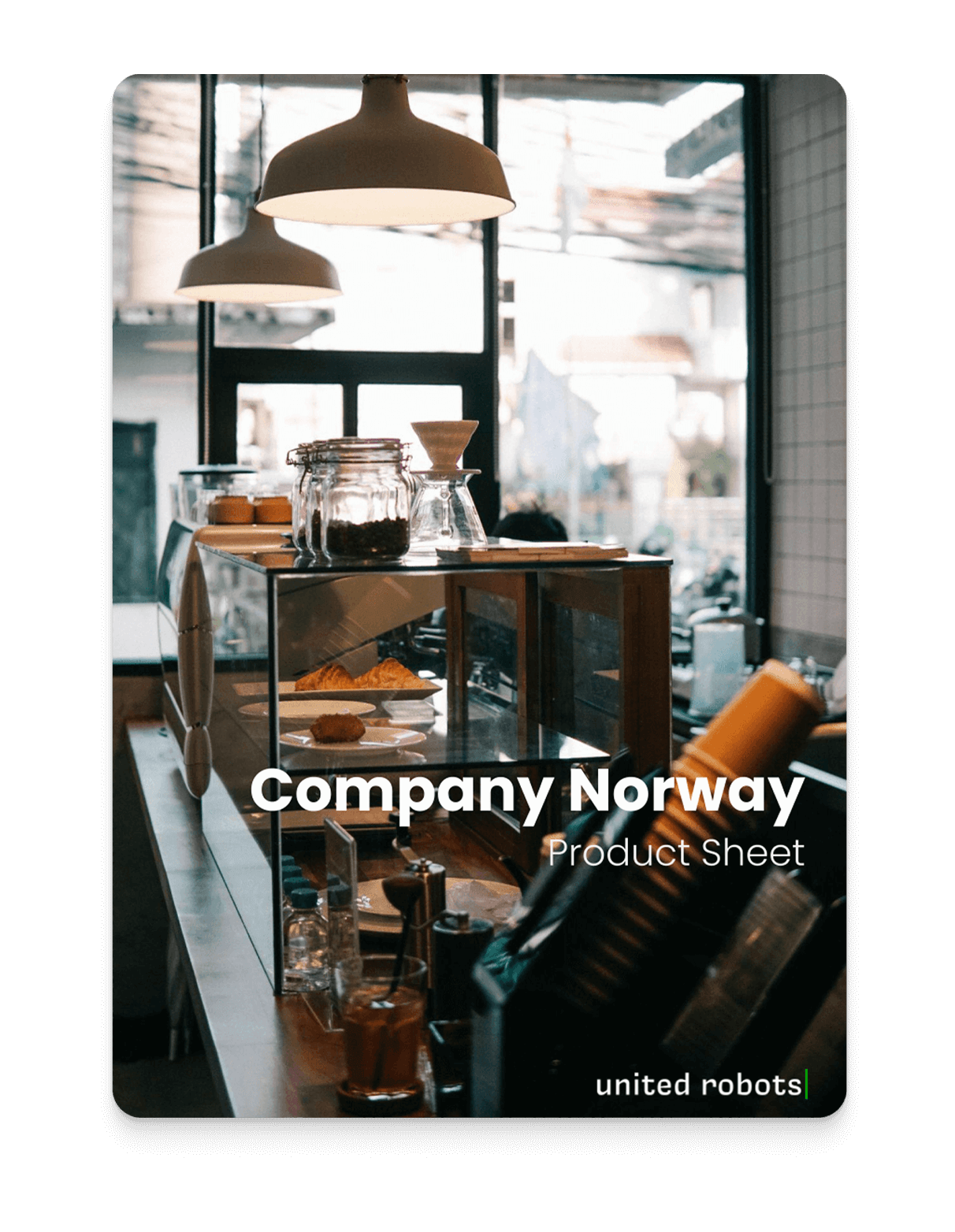 Company product
The Company product delivers automated content about newly registered and recently bankrupt companies. You get reports on changes in company name, address, board members and capital.

The texts include information about the filing (new/bankrupt) as well as the company, including the submitted company description, number of employees, website and business area, when available.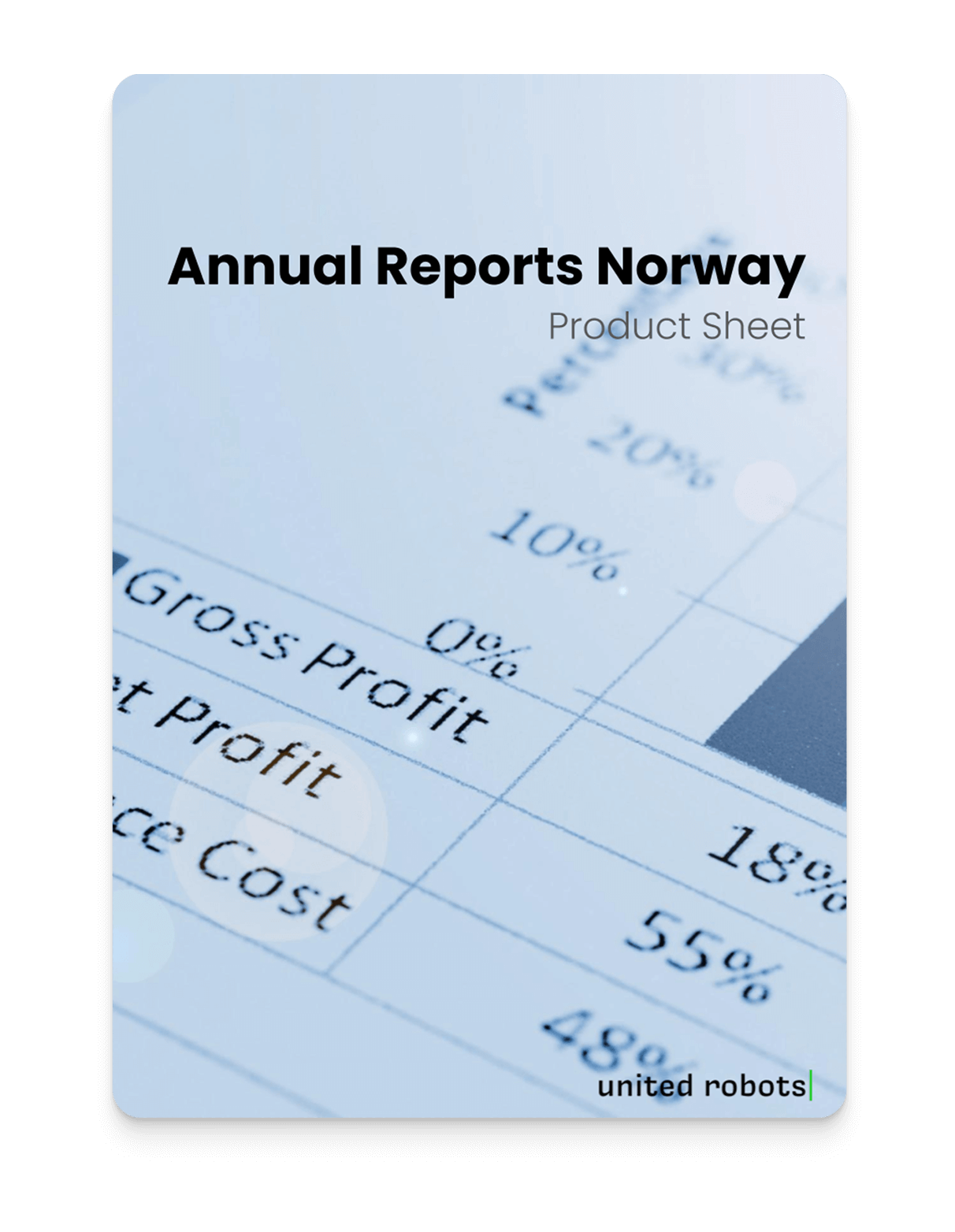 Annual Reports product
We deliver automated content about company annual reports. When a company has reported its results for the past year, a text is generated that covers the results.

The data is put into context by comparing current revenue and profit to the previous year, a five year performance summary, size within the industry, and competitor information.
Address
United Robots AB, Djäknegatan 9
211 35 Malmö
Social