Business products in Sweden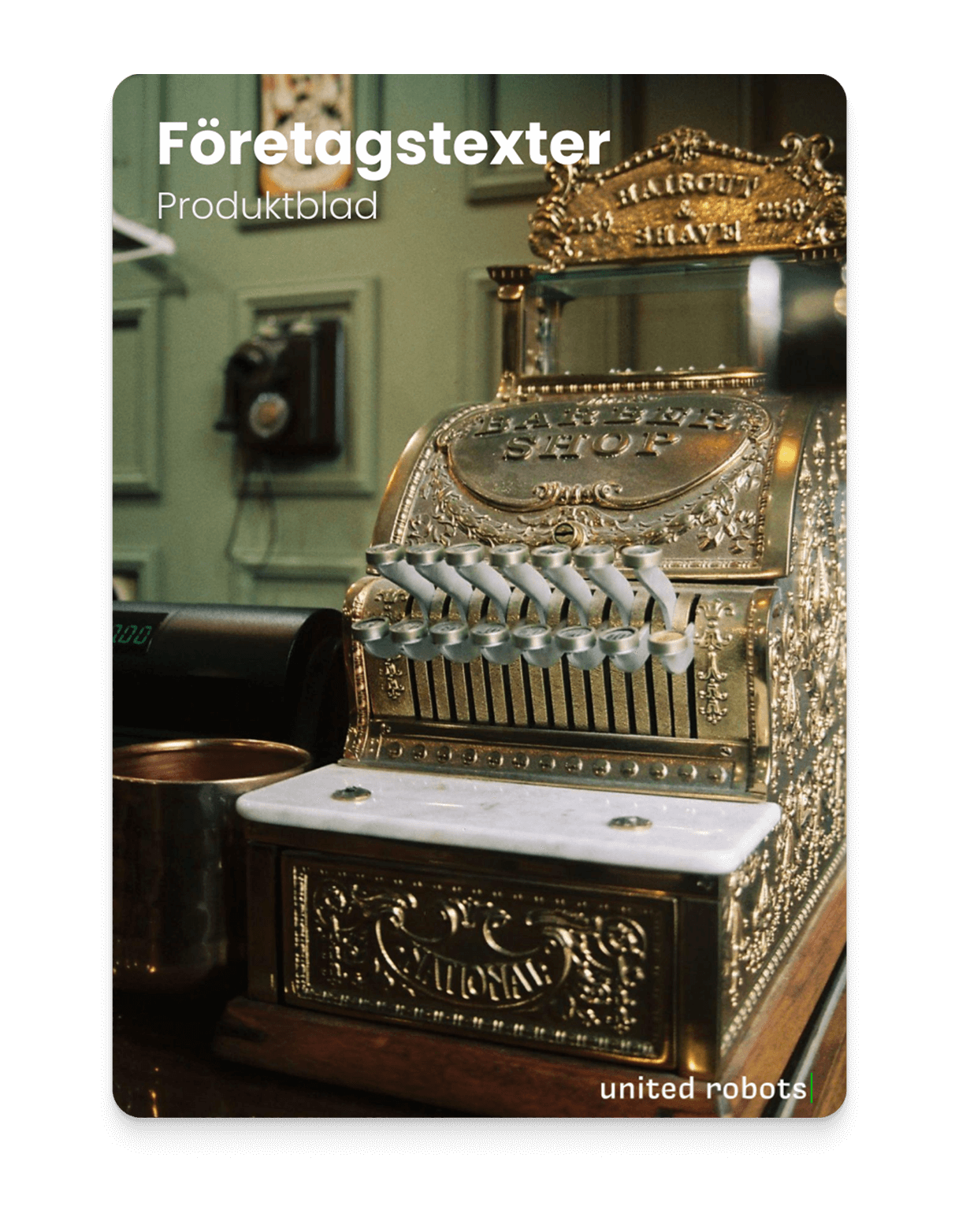 Company product
The Company product includes texts based on data about new company registrations and bankruptcies.
The texts can be published individually or as lists and have information about the type of company, with company description, share capital, where the company is situated and who the representatives are.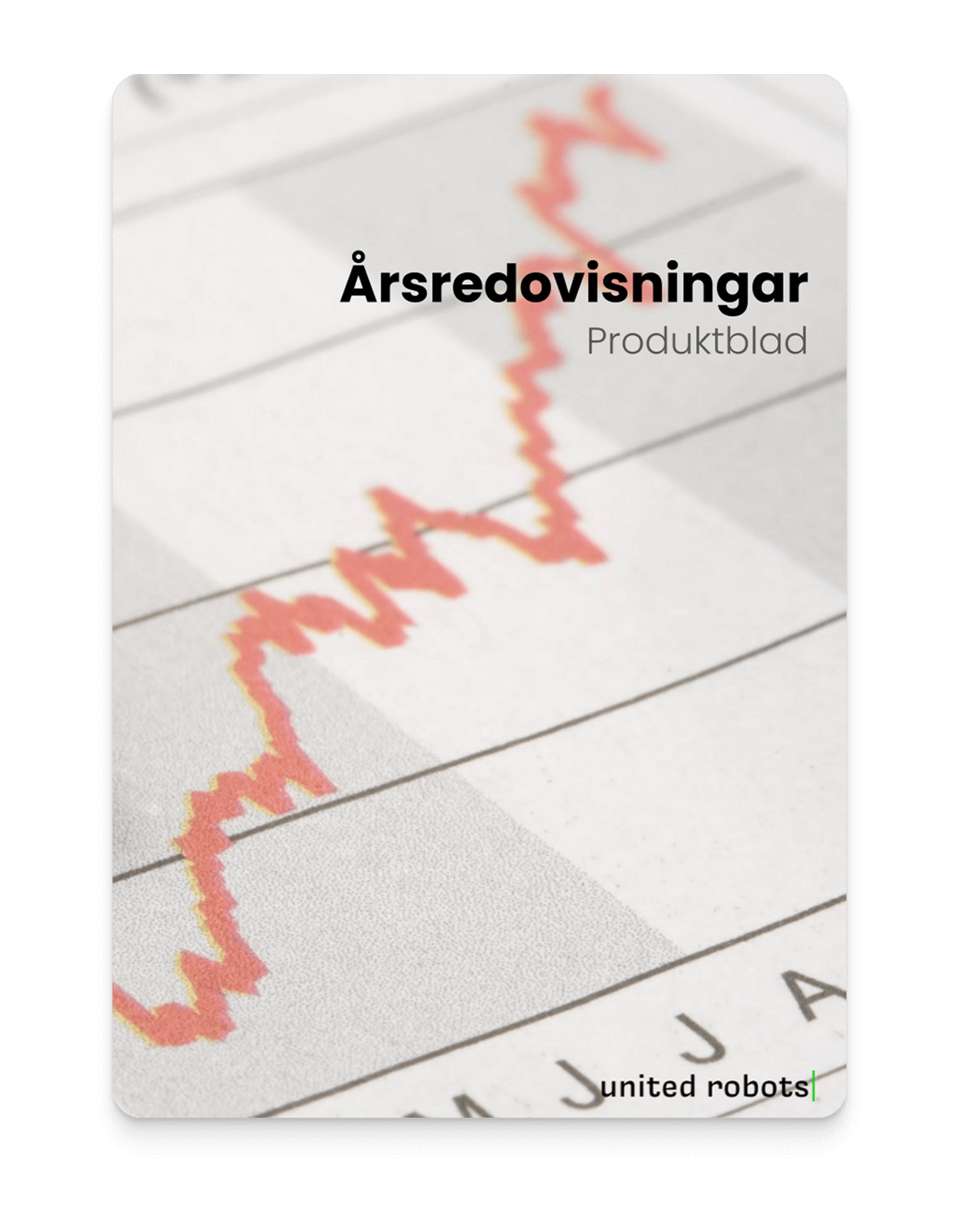 Annual Reports product
We deliver automated texts on company annual reports with information such as revenue, profit, number of employees, industry, major shareholders, CEO and chairman of the board.

The text covers the results and puts them into context by comparing current revenue and profit to the previous year, a five-year performance overview, industry size and competitor information.
Address
United Robots AB, Djäknegatan 9
211 35 Malmö
Social