Real estate products in Sweden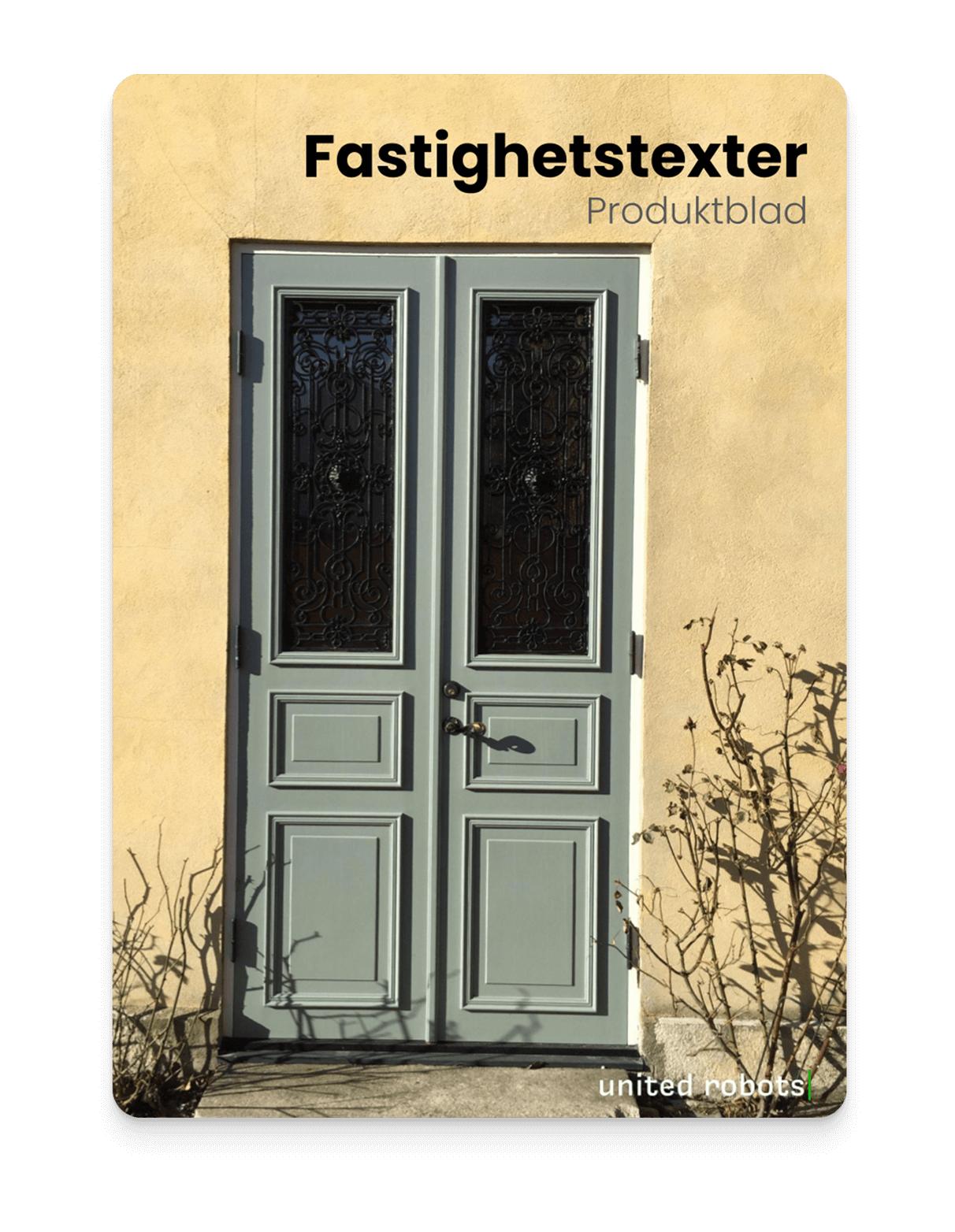 Single sales product
The single sales product delivers automated texts about real estate transfers with information on address, date of transfer, seller, buyer, living space, lot area, year of construction and latest transfer.

In order for the editors to be able to follow up on unusual property sales, notifications are included when a property has been sold for a price that exceeds a specified threshold value, or when the property is larger in terms of area than the specified threshold value.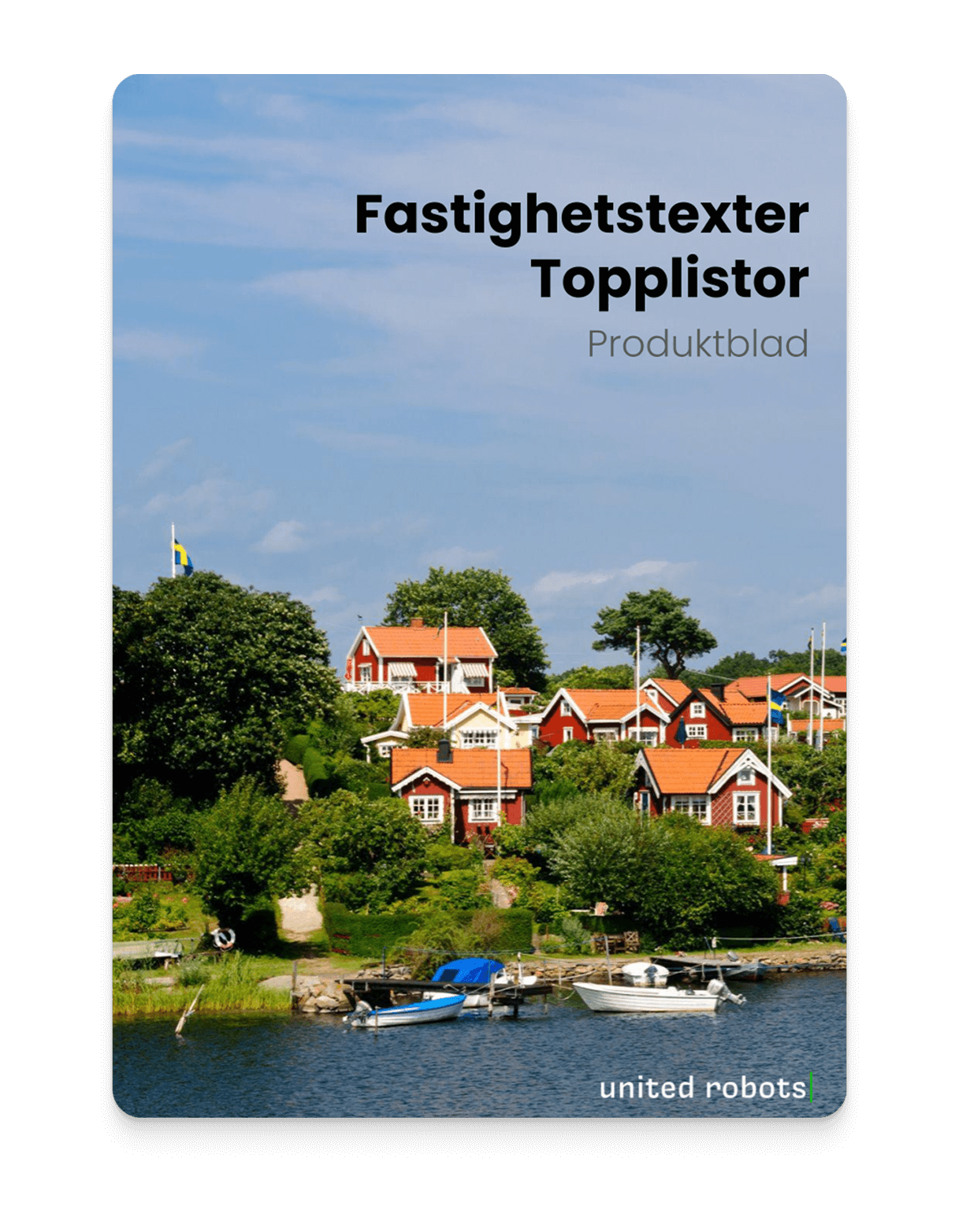 Top list product
We deliver automated top list texts on property transfers with information on price, address, area, year of construction and size. The data is compiled into a top list of 5 or 10 properties, which is published weekly or monthly.

The top lists are delivered with one image (Street View or Google Maps) per property. In addition, it is possible to get a collage with several images.
Address
United Robots AB, Djäknegatan 9
211 35 Malmö
Social