Automated local weather updates drive conversions at TTELA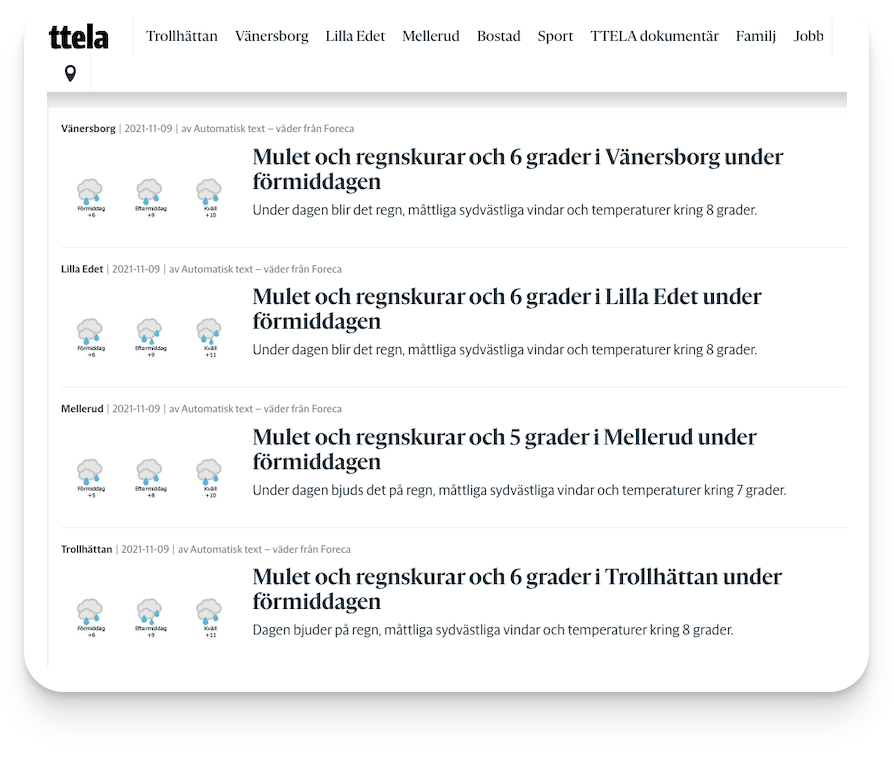 Local Swedish publisher TTELA publishes automated local weather updates for four municipalities, driving some 2,000 page views per day and even generating some conversions.
Getting automated content from United Robots has become a boost for TTELA's coverage.
Says Suzanne Werner, Web editor at TTELA: "Thanks to the fact that we get access to this volume, our page views increase and we get more conversions."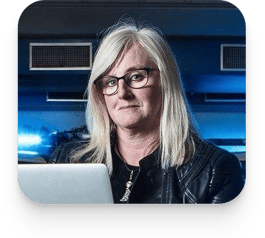 Editors at TTELA were well aware that readers appreciate local weather news, which is why they chose to put the texts behind a paywall.
Comments Suzanne Werner: "The weather updates are important content which delight our readers three times a day – morning, noon and evening. We give our subscribers added value and by putting the texts behind a paywall we drive retention."
They have chosen to place both Weather and Traffic news in automatically generated sections high up on both the TTELA site and on several of the sub-sites. As soon as texts from United Robots arrive, they are promoted directly in these sections.
Explains Suzanne Werner: "The fact that the robot texts are automatic makes it easier for TTELA's web editors. They are promoted in our automatically built sections on ttela.se. The robot texts also enable our journalists to focus on reviews, in-depth studies and other important things."