Hyper local weather service for Roularta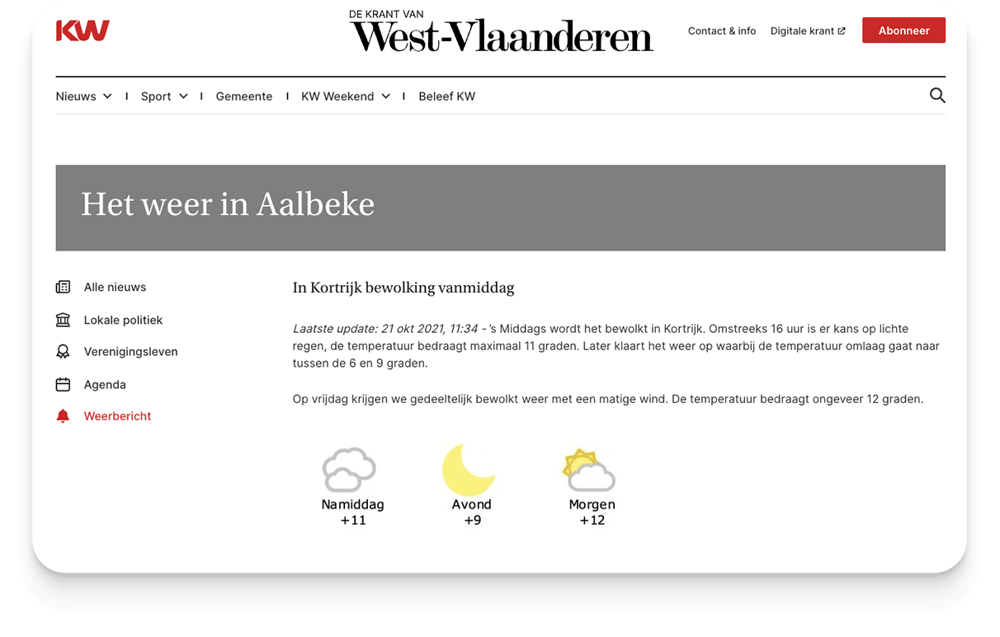 Roularta Media Group in Belgium is live with automated weather forecast texts published for the 64 municipalities of the West-Vlaanderen (West Flanders) province. We send text updates for all morning, afternoon and evening. Readers can use the map on the De Krant van West-Vlaanderen website to choose weather forecasts for their own municipality and area.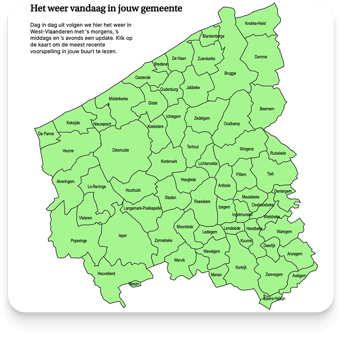 United Robots use super local weather data from world known weather forecasting company Foreca (with Microsoft and BMW as some of their customers). Foreca collect weather data all around the world, and create their own weather forecasts by combining meteorological expertise with cutting-edge data science. We get unique data for each city and with our Natural Language Generation tech are able to write short hyper local forecasts.
Roularta Media Group is a Belgian multimedia group, market leader in the field of magazines (Dutch/French) (general news magazines, business magazines and sports weeklies, lifestyle magazines, medical and professional magazines), local media in Flanders (free local papers, Sunday papers, lifestyle magazines and internet marketing solutions) and business television.