DC Thomson live with automated junior football – our first UK client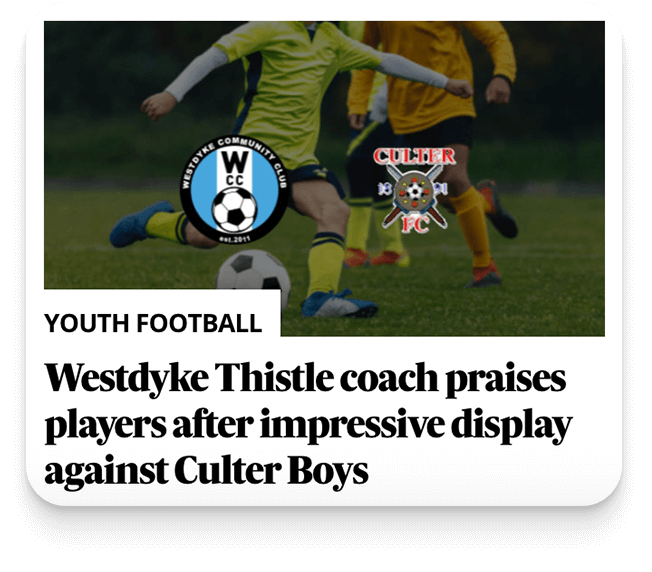 We're proud to announce that our first UK publisher partner, Scottish local media group DC Thomson, is now live with automated sports content from United Robots. In a pilot, we're delivering automated match reports from four junior football leagues. The delivery includes United Robots' Q&A feature, which allows coaches to submit match comments via text message.
The pilot agreement covers match reports from the Under-19, Under-18, Under-17 and Under-16 boys leagues of Aberdeen & District Juvenile Football. The automatically generated articles make use of United Robots' Q&A function, which adds a human element to the match reports. After writing the article, the text robot sends questions, relevant to that particular match result, via SMS to team coaches. The coaches' quotes are automatically inserted into the articles published on The Press and Journal / Evening Express site.
The articles, generated by United Robots' sports robot and based on Aberdeen & District Juvenile Football Association data, include graphics with team logos and match results. The texts include the following byline:

DC Thomson is one of a number of publishers in Europe and North America who have recently started automating sports reporting:
Forum Communications' ice hockey vertical The Rink Live now publishes robot written game reports from junior hockey leagues in the Midwest.
Brunswick News in northeast Canada are doing something similar.
In the Netherlands, NDC are covering all 60,000 local football matches in the first post-COVID season.