The importance of diversity in journalism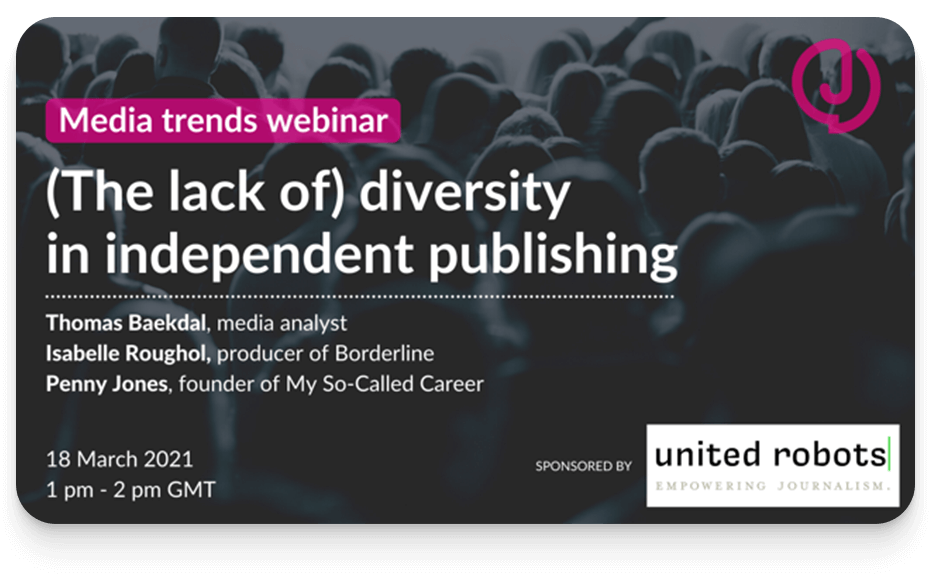 As many traditional newsrooms around the world are beginning to acknowledge the importance of internally reflecting the society they are covering, growing numbers of journalists choose to go independent. At this point in time however, the world of independent journalism is also lacking in diversity, the space being heavily male dominated. What holds women back from launching a successful career as a solo publisher? And why does diversity of voices matter in this dynamic, experimental space? On March 18, we're sponsoring a free Media Trends Webinar hosted by Journalism.co.uk, which will explore this issue.
The lack of diversity in the independent publishing space became even more apparent during the pandemic as platforms like Substack, Patreon and other emerging spaces started to attract more journalists.
Join us for an online talk about what stops women from launching a successful career as a solo publisher. With Thomas Baekdal, veteran independent media analyst; Isabelle Roughol, producer of the independent newsletter and podcast Borderline; and Penelope Jones, a founder of coaching practice for women journalist My So-Called Career.
March 18, 13.00–14.00 GMT | 14.00–15.00 CET Register here (free).