Maximise automated sports: use our new publishing timeline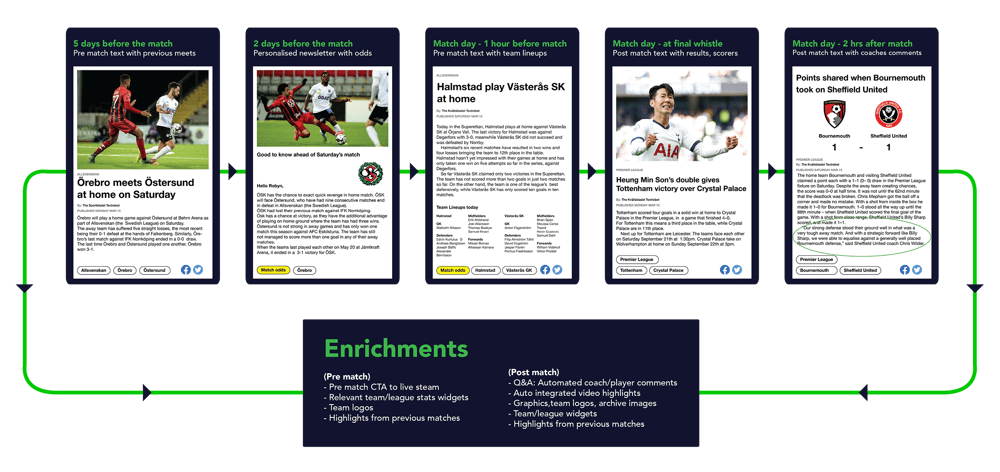 Automating sports content gives publishers a much broader scope for audience engagement than simply publishing match texts for top leagues. With automated sports content you can engage readers in different ways before, during and after match day. You can in effect publish content along a separate timeline for every league, every match, every reader – all generated automatically. This is where automation comes into its own – this type of timed targeting at scale would be unviable in a manual newsroom workflow.
> Check out our example timeline. We've created a mock-up publishing timeline to give you an idea of what is possible to achieve, and how you can leverage enrichments like images, links, CTAs, logos, widgets and coaches comments.
A couple of snapshots: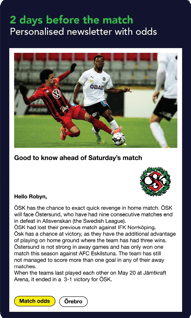 > 2 days before match: Personalised newsletter. Let your subscribers follow their favourite team and send a personalised newsletter ahead of their next match, including the form of each team and likely outcome. Add a CTA, sold to third party betting site.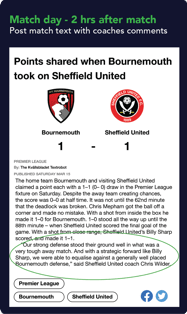 > 2 hours after match: Result and coaches' comments. As soon as the match is over you get a post-match article with the result. A couple of hours later the coaches will have had time to submit their comments via United Robots' automated SMS based Q&A interview feature, which adds a human voice to the story.
To take a closer look, download our Publishing Timeline for automated sports.
Learn more about automating sports content: Download Sports Playbook