Voetbal International adds robot written match reports
Dutch soccer site Voetbal International, part of sports publishing group PXR, has added robot written match reports to their match center on the site – where they publish live results and standings. This automated articles are in addition to the regular match reports on the site, which are still produced by the journalists.
The summaries are automatically generated based on data from Opta. The texts include match result as well as goals, assists, red cards, the impact on the league ranking and the upcoming matches of both teams. In foreign matches, the report also automatically focuses on Dutch players, including by stating how long they were in action.
Says PXR COO Wout Stravers: "We are very excited about the opportunities that United Robots provides us. We consider the robotized match reports as an addition to the regular news coverage of, in this case, Voetbal International. As a result, VI now shows reports of matches that until recently did not get attention on www.vi.nl. In the coming months, PXR will work together with United Robots to optimize and improve the product. Furthermore, it feels like a misunderstanding that robot journalism replaces humans. In this case, it actually provides editors more time to produce premium content."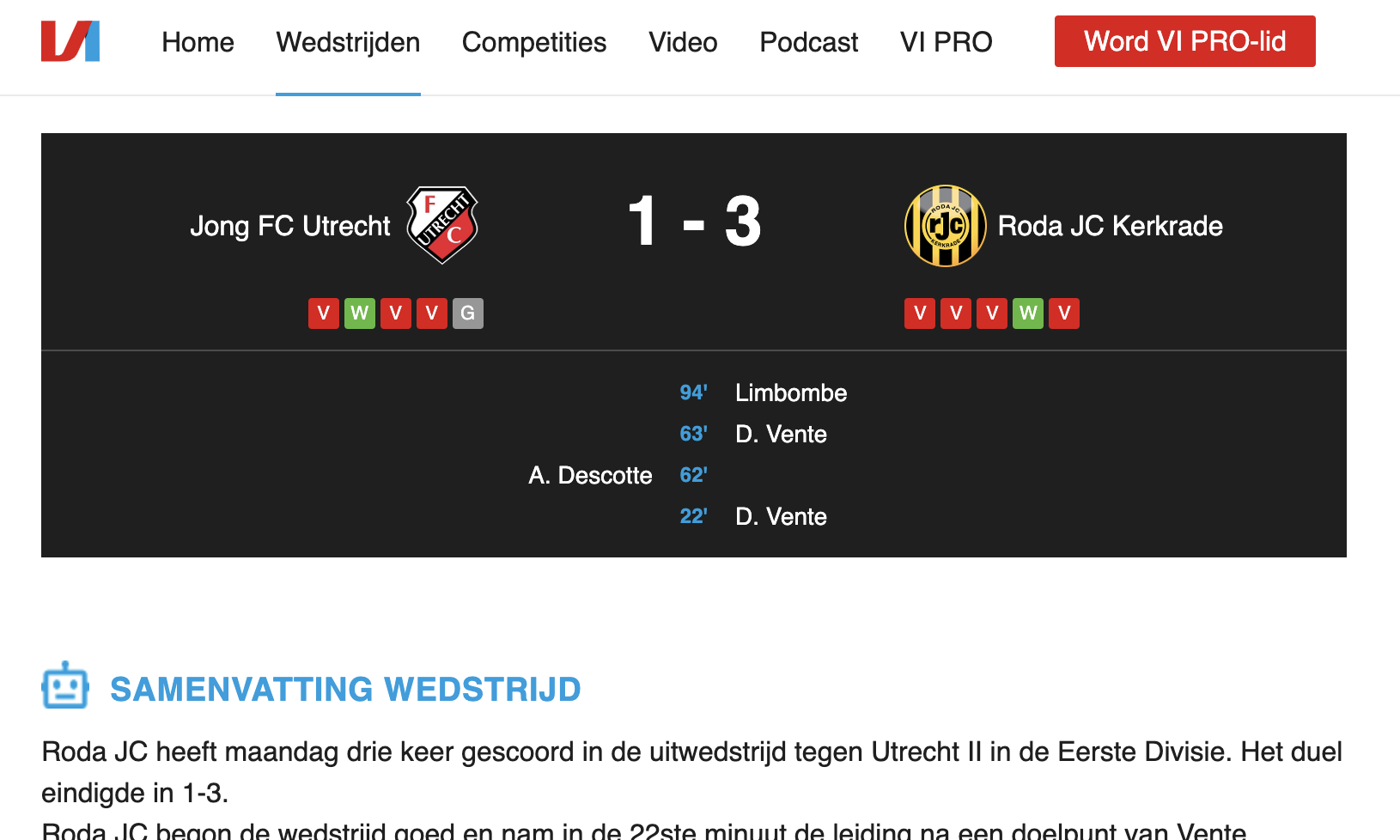 In the interest of transparency, the VL.nl match reports have a robot symbol at the top (image).