"For a local newsroom, automation is necessary"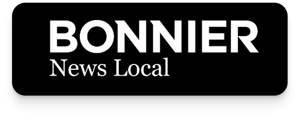 Problem solved: Automation has freed up reporter time to do the stories that drive reader engagement.
"I estimate we'd need two additional reporters to do the work the robots do for us today. I'm not sure that's enough. The robot works day and night, it's not off sick or at home looking after ill children. For a small newsroom, automation is necessary. We're forever prioritising and sometimes I feel all we ever do is choose not to cover things. We know where to deploy our resources in order to make our readers happy. And if we can use technology and automation to perform tasks as well as we reporters would, there's no doubt that's what we should do."
Helena Tell, Editor-in-Chief, Bärgslagsbladet
Nowhere is maximising the impact of journalists work more critical than in small newsrooms, where every hour counts in the hard work to cover all the local stories readers expect. For one tiny newsroom in mid Sweden part of the solution has been to use robot written match reports, including comments from team coaches, interviewed by the robot via text message. As a result, reporters' time has been freed up to produce the really engaging journalism.
Says Editor-in-chief Helena Tell: "We have a KPI, Reader Value, which is set at 350 logged-in page views for an article. Generally, our sports articles struggle to reach that level. Sports is a divider; some love it, some hate it. Looking at Reader Value only, we'd not write a single text about sports, but of course we all know the mix is key. And sports lovers would be furious if they didn't get sports through their local paper. Thanks to the robot we can take a wider stance in our sports coverage, find angles that appeal to a wider group of readers. This means we hit our KPI and sports fans get the information they view as important, i e match reports at the final whistle blow."
Download playbook with the full case