"Automated content means our local sites always feel fresh and updated"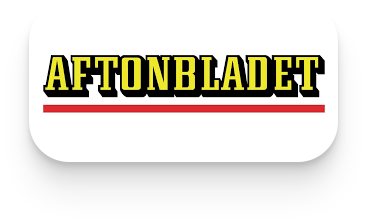 Problem solved: Robot texts are the content foundation for Aftonbladet's 230 new local destination sites.
"In order to keep our reporting as up to date as possible on our local sites, we need to complement reporter stories with robot generated content. That way we give readers the best possible service and the pages feel fresh and current."
Martin Ekelund, Head of Local, Aftonbladet
Sweden's top news site Aftonbladet has a staggering reach nationally; 3.5 mi daily uniques in a country of 10 mi people. Knowing there is a limit to how much more they can grow in terms of reach, in 2019 an initiative was launched with focus on local communities around the country. "The strategy was to get closer to local Aftonbladet.se visitors, by offering local content relevant to them. The hypothesis was that as a result we'd also be able to capture more of the local advertising markets," says Martin Ekelund, who heads up Aftonbladet's local initiative.
Today, Aftonbladet has 230 local destinations (by municipality), and two cities, Malmö and Uppsala, also have local reporters. All the destinations publish robot written texts on traffic, weather and local sports. Uppsala also has a Homes widget that takes automated updates on local house sales. All the automated content means the local sites always feel fresh and updated. As an example: United Robots now deliver six weather updates a day to Aftonbladet; some 1,700 texts in total, pushed to local sites.
While weather updates are a great service to readers, the robot written local content also consists of more engaging articles. Local match reports include comments from team coaches — through United Robots' Q&A function. At the final whistle, our robot sends a couple of match relevant questions to the coaches via SMS. The comments then get automatically inserted into the text. "Using text messages to automatically get quotes from coaches lifts the automated content to a new level and provides great added value for readers," says Mattias Andersson, the Aftonbladet journalist who leads the automation work.
According to Martin Ekelund, the fact that the local destinations are regularly updated — feel up to date — means Aftonbladet now sell to local advertisers in general.
With robots providing a base of constantly updated texts about traffic, weather, local sports, house sales and so on, building out a presence in local communities is quick and efficient.
Lear more about automated journalism supporting local newsrooms