2021 Best Product Award. Nominated: Our Real Estate robot.

OK, that's a slight simplification. But the fact is that Bergens Tidende's new Home Sales vertical – entirely populated with robot written articles – has been nominated in the category Best Subscription or Membership Product in the 2021 Digiday Media Awards Europe.
That's the potentially best product 2021.
That people are willing to pay for.
Written entirely by a robot.
The Boligsalg vertical at Norwegian regional title Bergens Tidende, part of the Schibsted group, has been live since summer of 2020. This is some of the most sophisticated and detailed content United Robots have ever developed. That, coupled with very granular geographic segmentation, has turned the real estate robot into the highest converting byline at bt.no – 5% of all article conversions originate from this content.
This is the second time in as many months that the BT Real Estate vertical lands a nomination in a prestigious international media awards competition. In March, the site was nominated in three categories of INMA's Global Media Awards, including Best Initiative to Acquire Subscribers.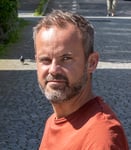 Comments Bergens Tidende Project Lead Jan Stian Vold: "Subscription is key to financing journalism also in the future. To come up with new sustainable solutions, is crucial. Therefore, it is very rewarding to be nominated in a category like this".
According to the Digiday blog, "The 2021 Digiday Media Awards Europe honors the companies, technologies and campaigns that have modernized European media in the past year. This year's finalists proved they could produce impactful, innovative and topical work and programs, even as they navigated business challenges created by privacy laws — and the coronavirus pandemic."