New product: Annual reports in digestible form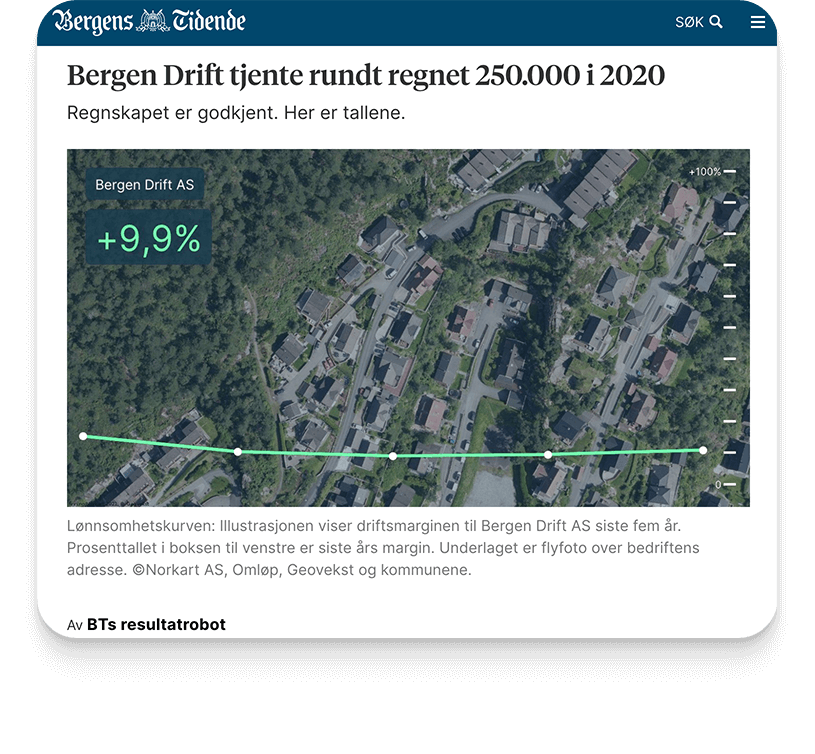 The beauty of robots as reporters is that they can sift through and analyse huge amounts of data and then churn out digestible pieces of content, quickly, efficiently and consistently.
Our newest robot tackles the cumbersome task of turning companies' annual reports into short, readable articles and visuals.
We're about to launch our Annual Reports content service partnership with Norwegian titles Bergens Tidende and Stavanger Aftenblad, both in Schibsted. For the past months we've developed this content, which includes:
– Revenue, profit, profit before taxes
– Number of employees, CEO salary, dividends
– Comparison with other companies in the same industry
– Images (in this case aerial photos as well as auto generated graphs)
Just like our existing business services for company registrations and bankruptcies, this type of business content drives a lot of engagement in local media. Says BT Project Lead Jan Stian Vold: "It's exciting to be involved in creating a brand new product. I think this service will be relevant and useful for all readers who are interested in local business and specific industries."
The visual that goes with each article is an aerial photograph with the business address label (see above). The curve shows how profitability has developed over the past year.
There are also auto-generated bar graphs (below) showing results for the past five years as well as comparisons with other companies in the same industry.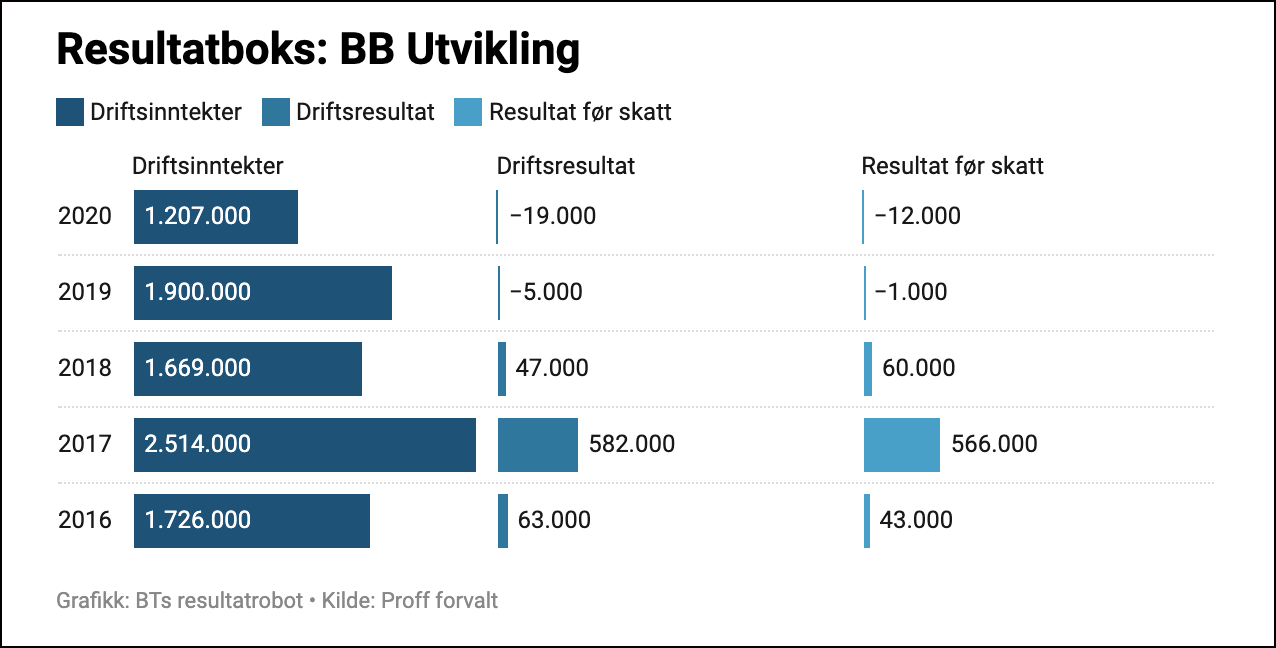 Bergens Tidende also publish Boligsalg, a Home Sales vertical, entirely populated with robot generated content from United Robots.